This article is more than 1 year old
Cello C42T71DVB-3D 42in passive 3D TV
Built in Blighty
Review Cello is a UK TV maker that does much of its business through high-volume websites and shopping catalogues. You'll find Cello TVs on M&S and ebuyer websites, as well as in tomes from Grattan, Freemans and the like.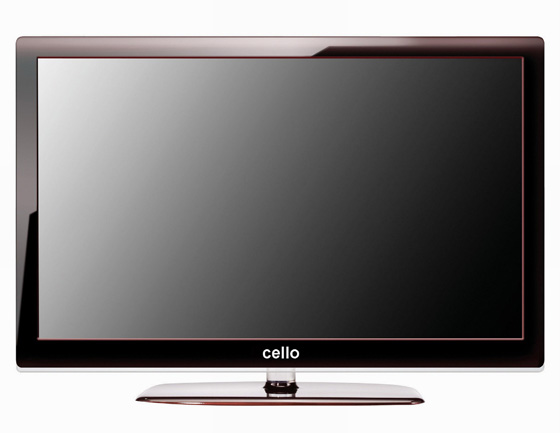 Ensemble piece: Cello's C42T71DVB-3D
It may be a budget brand, but it scored brownie points a year back by launching the first TV with integrated BBC iPlayer, and now it wants to push 3D to the catalogue shopping masses.
The result is a screen with a curiously conflicted specification. The C42T71DVB-3D sports a Passive Polarised 3D panel sourced from LG, plus USB media reader and PVR, yet employs an old-style CCFL backlight and has a standard def DVB tuner.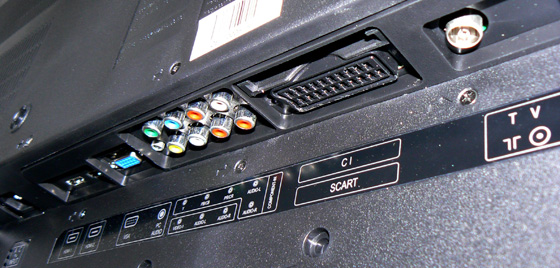 Only two HDMI inputs, but analogue formats are well supported
Without wishing to sound too brutal, the C42T71DVB-3D is unlikely to win any beauty contests. The CCFL backlight means it's 107mm deep, that's old school LCD fat. Rear panel connectivity comprises just two HDMI inputs, plus a PC D-Sub, one set of component jacks and a Scart. The USB reader is side-mounted, next to AV phono inputs and an S-Video DIN (something I haven't seen on a TV for some time).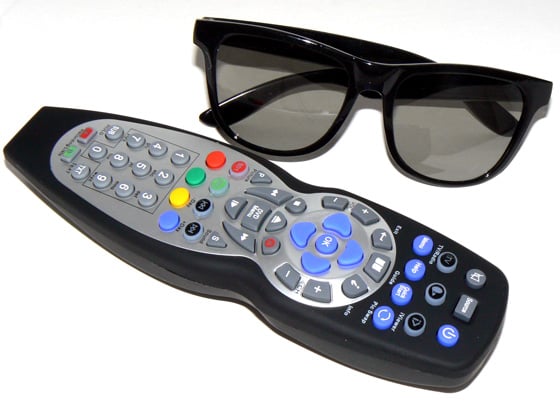 3D viewing relies on cheap-as-chips passive specs
The remote handset is a chunky zapper that requires a large paw to wield. However it does control a Sky set top box. 
The C42T71DVB-3D doesn't get off to a good start when initially powered up. The very first dialogue window cautions the user: 'Please ensure the aerial cable is pluggeg into the tv.' Pluggeg? Any thoughts I had that this TV had been built by erudite British boffins quickly vanished.