Logitech Touch Lapdesk N600
Thigh saver
Geek Treat of the Week OK, so if you're having trouble balancing your notebook on your knees, sitting the machine on a large book or a serving tray is free, but Logitech's Touch Lapdesk N600 is rather better.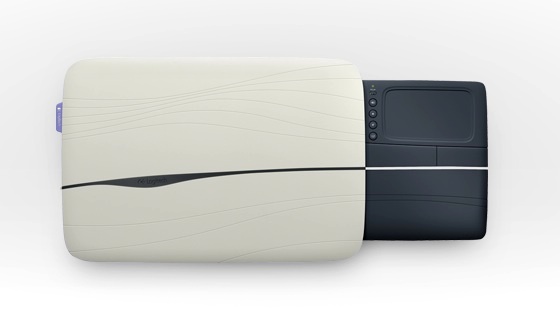 The N600 is a rubber-covered - so your laptop won't slip - plastic slab that's large enough to support anything from a netbook up to a 15.6-incher (just).
It's also thick enough to both insulate your thighs from hot notebook bottoms and to hold a slide-out trackpad.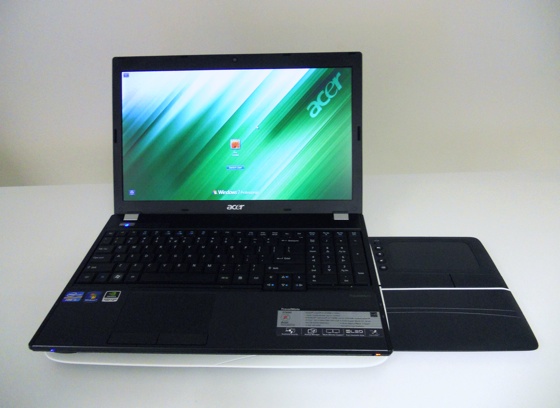 The N600 will happily hold a 15.6in notebook - your legs, on the other hand...
Yes, your laptop does have such an input device of its own, but I have to say, it feels more comfortable to use one to the right of the keyboard than in front of it - especially if you're one of those folks for whom a fondness for ale has swollen your tum some.
Logitech's pad is powered by four AAA batteries - Duracells are bundled - and connects wirelessly to one of the company's wee USB wireless dongles using proprietary tech not Bluetooth. The benefit here is super power consumption: Logitech claims a six-month battery life, which you won't get off a Bluetooth pad.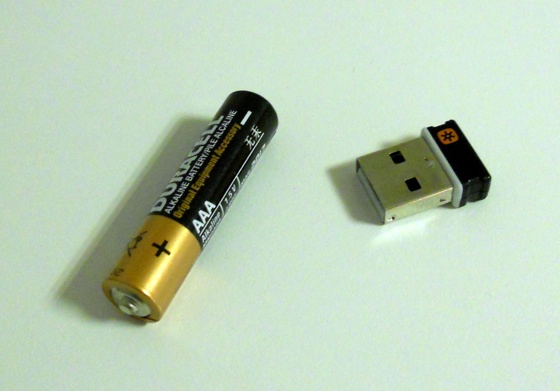 The N600 is accompanied by Logitech's tiny Unifyer wireless adaptor - and four AAA batteries
The pad is nice and large - it's 5in - but multi-touch operation is limited to two-finger scrolling. Some Mac owners may miss pinch-to-zoom and all the other gestures Apple's trackpads support, but this one only regretted the absence of a two-fingered tap to call up contextual menus.
And that's essentially unnecessary as the pad is placed above two really big mouse buttons.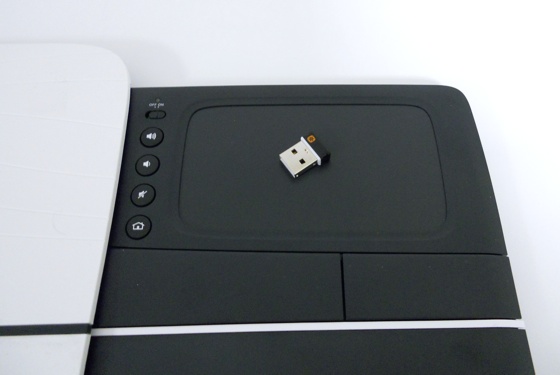 The slide-out 5in trackpad has two big left- and right-click buttons, and volume controls
Smaller buttons to control your computer's volume, and to open your web browser at your home page, sit next to the trackpad. There's an on/off slider too, but sliding the trackpad into the body of the Lapdesk also cuts the power.
Sliding it back out turns the touchpad back on, and its wireless connection to the laptop is activated almost instantaneously.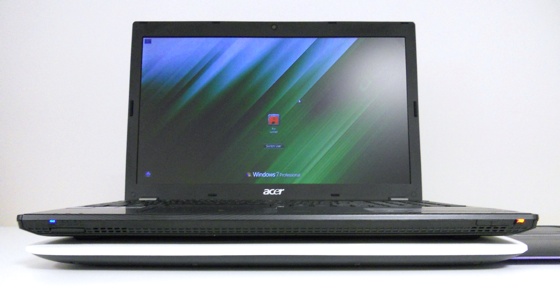 The Lapdesk is thinner than your average notebook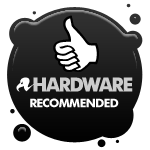 The Lapdesk is reasonably light, so won't feel especially weighed down using it.
While the rubber cover does indeed stop your laptop sliding should you stretch out your legs for a moment, it also provides a good surface for dust and such to adhere to. Being white, it will quickly look grubby.
Still, it provides a good, solid, low-temperature workspace for a little living room surfing or coding. ®
Geek Treat of the Week is published every Monday. Got a handy gadget in mind you'd like us to consider? Please let us know
More Geek Treats

Osun
MushRoom
Green Zero
Audio Pro WF100
wireless streamer
Mackie
Onyx Blackjack
Mobee
Magic Charger
Ion Audio
iCade

Logitech Touch Lapdesk N600
Notebook rest for knee-top computing. Includes a built-in wireless touchpad.