This article is more than 1 year old
Dead Island
Death takes a holiday
Review Sweaty locals and voodoo always remind me of Angel Heart and I was as confused as Mickey Rourke after watching Dead Island's appalling intro. Seriously, who says "git" these days? Must be all those red pills and JD. This may explain the reverse time trailer I saw a few months back, which mislead me into thinking there might be some semblance of a plot to get to grips with here.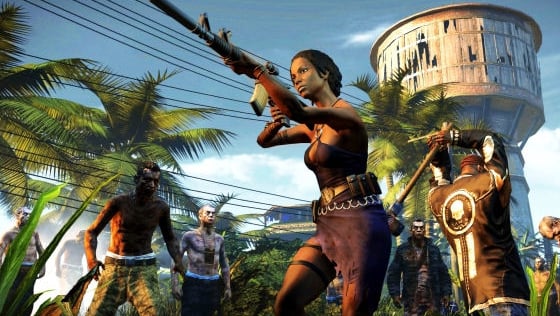 Circle of death
With weapons creation and four-person multi player Dead Island is a dead ringer for a couple of recent zombie game franchises I am sure you'll recognise. Stuck on the Tiki-style resort island of Banoi, somewhere in the pacific, getting my face munched off could have been a grind but some epic environments, neat character development and a bucketful of quests kept me kicking ass – yup, this game is all about kicking zombies while they're down.
I figure I'll need a gun but be warned they turn out to be few and far between. So out of the four characters available I chose Purna a self-proclaimed, gun-wielding bitch with a chip on her shoulder. Surely, a better bet than cheeky Xian Mei, the sharp weapons specialist; Logan ex-NFL celebrity and throwing master or Sam B, a second-rate rapper who gets off on blunt objects.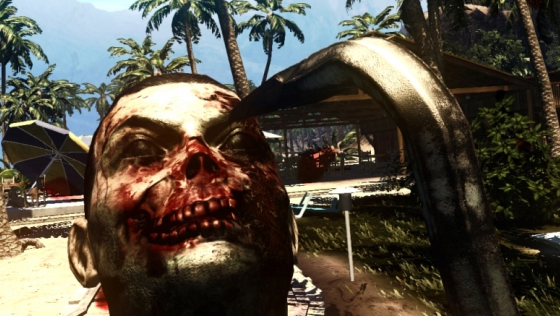 Now that's what I call a brow-bar
I really enjoyed the voice acting, even though it was badly sync'd, probably due to it being a couple of steps up from your average Neighbours episode. My character Purna is an ex-aussie policewoman and VIP bodyguard. This Sheila is as hard as nails. Yay, for some uncouth girlie RPG action.
So whaddya know? After choosing my character it's off to tackle the multitude of walking dead. I managed to rack up about 30 hours due to the massive maps, literally crowds of zombies and some bonzer addictive side quests.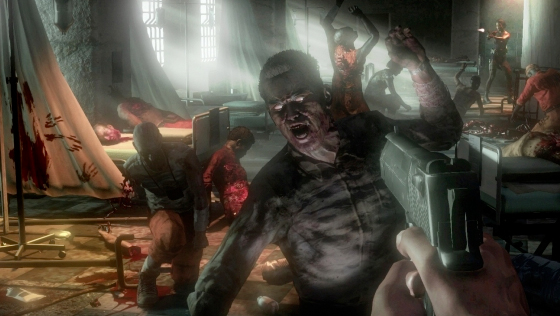 War in the ward
Yet throughout, the graphics are constantly triggering my gag reflex. All I could think was, if you're going send me a promo copy of your hot new game why send a console version? This game looks so rough around the edges it's almost serrated. With such stunning tropical vistas to behold, why are the textures heavy and jumpy. Hey guys, there are a lot of zombies heading my way but I keep being distracted by wishing I playing the PC version.