This article is more than 1 year old
Star Wars: The Complete Saga Blu-ray disc set
Buy it, you will
Review Cards on the table: I'm not a Star Wars obsessive. I have precious little interest in the prequel trilogy. Indeed, I prefer the high velocity chutzpah of the Clone Wars animated series. And I don't own any Hayden Christensen action figures either, although there may be a Slave Leia in my sock drawer.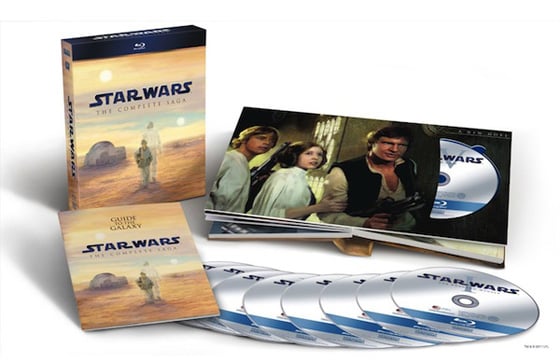 Six movies, nine discs
Consequently, I'm not coming to this blockbuster package with a checklist of supposed wrongs I want to see righted. If there's a colour tint to The Phantom Menace I'm quite prepared to believe that George likes it like that – heck, he's had enough time to make his mind up – and I'm equally happy if and when light sabres change hue mid-scene. 

However, I do have an enduring fondness for The Empire Strikes Back and I'm a sucker for behind the scenes insights into iconic cinema, of which there are plenty in Star Wars: The Complete Saga.
So I was pretty stoked when this nine disc set arrived – and for the most part, I'm pleased with what's on offer. This is Star Wars looking and sounding immeasurably better than any version we've been able to buy before.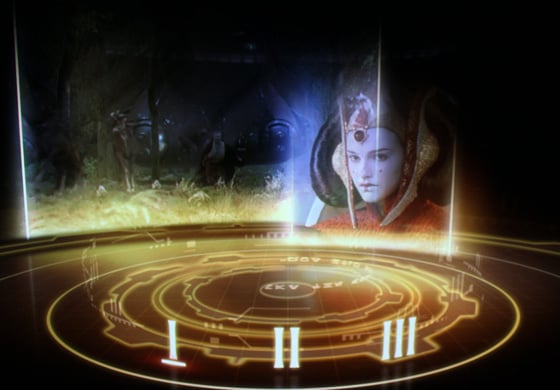 Pick a movie...
The original trilogy (episodes IV-VI) is the biggest beneficiary of this set's 1080p encode. The original movie looks sensationally fresh, with sparkling levels of detail and depth. When the Imperial Cruiser flies overhead in that epochal opening sequence, the model looks virtually three-dimensional. Brilliant if you prefer your starships made, rather than rendered.
The Empire Strikes Back is equally epic. The razor-sharp picture reveals wonderful detail: when Luke takes out an Imperial Walker 33 minutes in, you can actually see the model being brought to its knees by a judicious prod of a stick.