Resistance 3
Hostile virus
Lock 'n' load
It's this arsenal that elevates Resistance 3's on-line multiplayer from its otherwise woefully familiar offering. The Chimera virus isn't the only disease ravaging the Resistance universe – it's contracted a heavy dose of CoD-itus, too. For instance, its small maps set in and around two-storey buildings, and its predictable modes, perks and killstreaks – not to mention its Leaper Corpse skill reward, which brings painful reminders of Black Ops' divisive Attack Dogs.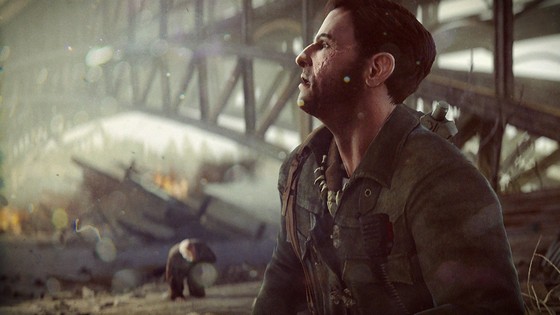 See the light
It's also a tough grind when starting out. With no off-line bot mode like Black Ops or Killzone 3, or dedicated noob area as in Crysis 2, matchmaking games firmly favour veterans, with killstreaks only exacerbating an inherent imbalance between initial loadouts and the more powerful weaponry rewarded through progression. Despite this, Resistance 3's multiplayer provides compelling enough enjoyment as you earn your way out of noobdom to offset those initial, demoralising kill ratios.
Verdict
Resistance 3 is a good game. Both its single-player and multiplayer might be highly derivate, but they're also robust and highly-polished offerings. But this is 2011, the year of the FPS. With Killzone 3, Crysis 2 and Bulletstorm already on the shelves, and with Modern Warfare 3 and Battlefield 3 just about to go to war, good just isn't good enough. ®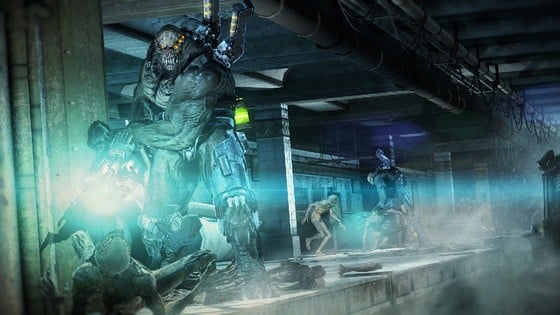 Blue your face off
More Games Reviews

Dead
Island
Driver:
San Francisco
Bodycount
Deus Ex:
Human Revolution
From Dust

Resistance 3
A decent if derivative shooter that'll quickly be shot down by the big guns. Available on PS3 only.