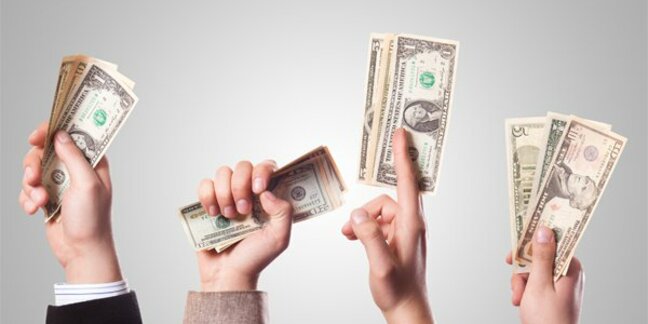 Oracle has scheduled a systems announcement ahead of its early October OpenWorld conference, and has just released a patch for its Solaris 10 operating system ahead of the expected launch of the long-awaited Solaris 11.
As usual, Oracle is vague about what the September 26 announcement will be about. "Oracle senior executives will share plans for a new systems product," the invite to the Oracle Extreme Performance with Engineered Systems event reads. "Oracle executives Larry Ellison and John Fowler will discuss a new product that will change the dynamics of the datacenter and help customers achieve higher performance at lower cost."
Well, that could be just about anything short of a bunch of squirrels running around inside a rack server, doing integer math on their little claws (they can't do floating point without a flying squirrel coprocessor) while storing and retrieving nuts files.
Oracle is likely getting ready to launch the eight-core Sparc T4 processor it was showing off at the Hot Chips conference at Stanford University in August.
The eight-core, 64-thread Sparc T4 chip is expected to offer about the same online-transaction performance as the 16-core, 128-thread Sparc T3 used in Oracle's current entry and midrange servers. But thanks to its much higher clock speed and better thread control, it's able to offer up to five times the performance on single-threaded jobs that have been the bane of Sparc T series chips.
Oracle said in mid-July that it was on track to ship systems based on the Sparc T4 processor before the end of this year, and that it had already put some machines in the hands of beta testers.
The odd thing is that Oracle is not waiting until OpenWorld, which runs from October 2 through 6, to launch whatever the new "extreme performance" machines are. Oracle could announce the Sparc T4 processors on September 26, get some buzz, and then launch the new servers based on the Sparc T4 and Solaris 11 during OpenWorld.
There is an outside chance that Oracle is launching a different box. Perhaps a line of Exadata machines based on Opteron 6200 processors from Advanced Micro Devices, or even a tweaked version of its Exadata OLTP clusters.
These seem highly unlikely, however, especially with Oracle killing off its Opteron-based Sun Fire servers back in May 2010. Intel is not launching its "Sandy Bridge-EP" Xeon E5 processors until next year, so it is very unlikely that Oracle is previewing its future Exadata clusters based on these chips.
The software giant and now hardware maker has not shown much interest in supercomputing, so "extreme performance" probably does not mean a variant of Exadata machines tuned to run supercomputer applications or maybe even big data-crunching software like Hadoop.
The odds favor a Sparc T4 chip launch in a little more than a week, perhaps with systems based on them.
Tweaks and tucks for Solaris 10
Just because a new operating system is on the way doesn't mean you can orphan the current one. And thus Oracle has kicked out the Solaris 10 8/11 update, although with it coming out on September 15, you might be tempted to call it the 9/11 update. This would not be a good name for a software patch collection, of course.
The 8/11 update includes bug fixes, tweaks to support new hardware, and a bunch of new features. At the system level, Solaris 10 with the 8/11 update can now address more than 2TB of main memory. Oracle is also now allowing systems to be installed from a ZFS flash archive (a snapshot of data files, not a solid state disk); this can be done through the Solaris Live Upgrade feature or on bare metal machines.
Oracle has also sped up the boot time for Solaris 10 on Sparc-based machines, and has improved shutdown and startup times for Solaris boxes running Java and Oracle 11g databases and using the Intimate Shared Memory (ISM) feature of Java, which has been around since Solaris 9.
ISM is not a special moment you have alone with Larry Ellison after you go all-Oracle, but rather a feature that supports Java heaps with memory pages that are 4MB in size instead of the default 8KB, and allows for those pages to be locked and not swapped out to disk.
Oracle has also improved the I/O interrupt handling on machines based on Intel's Xeon 7500 and E7 processors – those are the high-end ones used on fat-memory systems – and has also added support for the 256-bit Advanced Vector Extension (AVX) vector-math circuits in modern "Sandy Bridge" Core PC and Xeon workstation and server processors.
Interestingly, the Oracle driver stack for the x64 variant of Solaris 10 has been patched to support the "Patsburg" C600 chipset and its storage controller. The C600 chipset, as El Reg detailed back in May, is what turns a Xeon E5 into a "Romley" server platform. Presumably, but Oracle did not say this, the 8/11 patch also includes support for the Xeon E5 chips themselves. ®
Sponsored: Webcast: Ransomware has gone nuclear