This article is more than 1 year old
Blue Screen of Death gets makeover for Windows 8
Please turn me off then on again :(
Windows 8 doesn't just put Microsoft's operating system on finger-friendly tablets, it also gives the notorious Blue Screen of Death (BSOD) a touchy makeover.
Known officially as a bug check, the BSOD has been overhauled so it can take its place in an age of brevity and emoticons.
The Windows 8 BSOD still features the traditional white text message on a soothing blue screen, but has been updated to read: "Your PC ran into a problem that it couldn't handle, and now it needs to restart."
The message is served with an unhappy smiley. Chip Hazard grabbed a shot of the BSOD, which you can see on his Facebook page.
The Windows 8 BSOD has more in common with the crash messages of social networks like Twitter than the BSODs of Windows past.
Can't access Twitter? You get the Fail Whale. If Twitter drops out from under your feet you get the grammar-mangling "Something is technically wrong."
The BSOD has been a staple of Windows since the early days of Bill Gates, and would show up when Windows locked up as an application or when a process went awry. Invariably this happened when you were in the middle of some crucial piece of work you rather cleverly hadn't saved. BSODs have appeared on clients, servers and massive public displays the world over.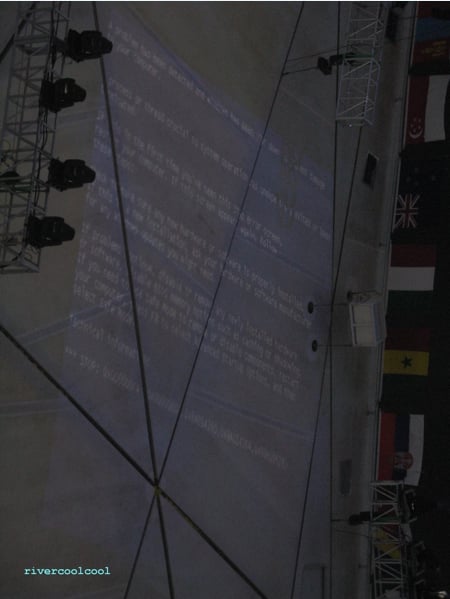 BSOD goes big at the 2008 Beijing Olympics
The object of the BSOD was to reassure you, the user, and explain what you could do to recover the situation. A BSOD said what had gone wrong, identified the fault using big capital letters and underscores that didn't mean anything to a non-technical user, and explained what to do to recover.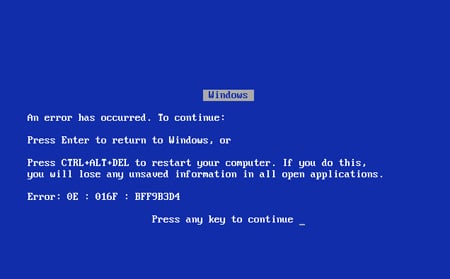 Advice you can follow
Advice ranged from the accessible "reboot" to going as far as completely disabling your BIOS memory options, pressing F8 and selecting advanced Start-up options. BSOD was something that even Microsoft recognised as problematic.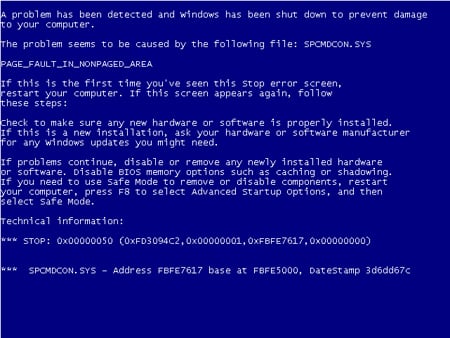 To re-start, please re-configure your PC
No wonder so many ordinary computer-using people hated their PCs.
With Windows 8 it looks like Microsoft has finally realised it is better just to tell people to shut down and restart – something most ordinary PC users and IT support teams have known for years. ®
Thanks to Reg reader Eamon Hughes for flagging up BSOD's official name "bug check".