Game developer Gearbox has put together an online survey asking for feedback on its widely-panned game Duke Nukem Forever.
When the shooter was released in June after 14 years of delay after delay and almost unflagging anticipation, it was hit by stonkingly bad reviews. Aside from the super cool launch party, we weren't too pleased with our own Duke Nukem Forever experience either.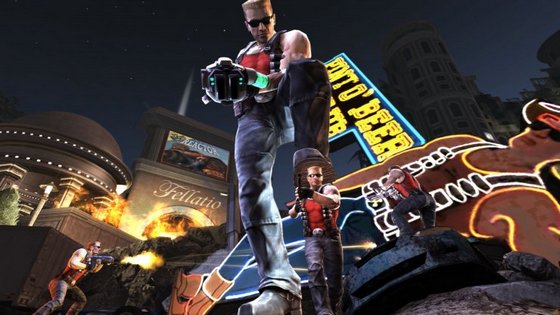 Your chance to put the boot in
With the company already talking up plans to continue the franchise, it clearly feels a reminder is needed of where it all went wrong.
"Gearbox prides itself in listening to the community, and this is your chance to tell us how you feel about Duke Nukem Forever," the DNF survey reads. You don't have to have played the game - or at least not admit to the fact - to submit your thoughts.
Unfortunately, all opinions are anonymous and private, so we can't pick out some hilariously negative submissions for your entertainment. Feel free to write your own in our comments box before sending it off to Gearbox, though. ®