Assange™ pens world's first unauthorised autobiography
WikiLeaks supremo's bid to censor self fails as book goes on sale
Julian Assange's autobiography is released tomorrow – despite the objections of one Julian Assange.
Canongate is the publisher for the first instalment of the memoirs of the WikiLeaks founder. A deal worth $1.5m was signed in December, and Scottish novelist Andrew O'Hagan was dispatched to Ellingham Hall in Norfolk, where Assange is taking tweedy refuge.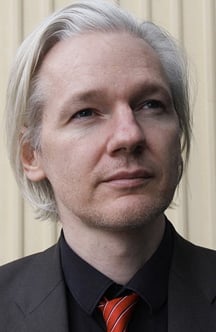 Julian Assange, Photo by Espen Moe
But according to his publisher, Assange instructed Canongate to cancel the contract in June. The publisher says Assange won't return the advance – already used to pay his legal fees – so it is going ahead despite his objections.
The publisher is making the most of Assange's protestations, titling the tome "Julian Assange: The Unauthorised Autobiography".
All publicity is good publicity, as they say.
The Independent, one of the few newspapers left that hasn't had a formal leaky relationship with Assange, gets sloppy seconds. According to the Indie, which is serialising the book from tomorrow, we can look forward to "a vivid portrait of a driven but notoriously mercurial idealist bent on moulding the world in his own belief of absolute transparency".
The Indie says Canongate "beat off competitors" to sign up Assange – so it must have been keen. Canongate says it will honour royalty payments to the six-fingered Australian.
We can't wait.
More from the Independent here. ®