Facebook has updated its News Feed function and upset some users who have taken to - IRONY ALERT! - Twitter to complain about it.
Tomorrow is the big day for Facebook, when it kicks off its annual f8 event in San Francisco.
However, ahead of that it announced tweaks to its News Feed feature just hours after Google moved Google+ from test-field mode to a place for anyone willing to have their Gmail profiles indexed on Mountain View's search results.
Google is trying to work out how to splash its online estate with as many social buttons as possible.
In the meantime, Facebook has already nailed a huge social graph that dwarfs Google+. Now Mark Zuckerberg's outfit it trying to turn its platform into a landing page for shared content, such as videos and music.
The companies are arguably playing Glasgow kiss chase.
Google has even shoved a reference to Google+ on its search homepage, by pointing a blue arrow to a link labelled "You+". Despite that, many would claim Google+ is still searching for its G-spot.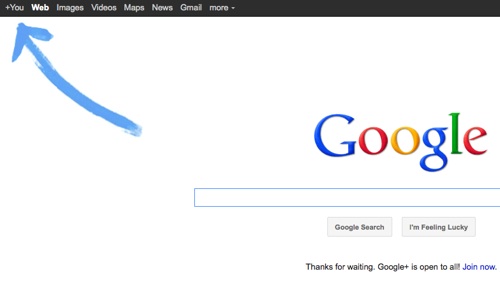 And it's Facebook - not Google - that's planning big announcements tomorrow.
The company said its the News Feed would now function more like a "personal newspaper".
Facebook explained: "If you haven't returned in a week, you may want to see a summary of top stories first. If you've already visited several times that day, you probably care more about recent news."
The site will use data tied to when a user last logged into Facebook to determine what "news" to serve up. "You won't have to worry about missing important stuff. All your news will be in a single stream with the most interesting stories featured at the top," it said.
"If you haven't visited Facebook for a while, the first things you'll see are top photos and statuses posted while you've been away. They're marked with an easy-to-spot blue corner."
But users have already taken to Twitter to complain about the latest feature. And some are suggesting a temporary work around for users outside the US by changing their language settings to, for example, English UK.
Facebook has also added a ticker option to the site that runs down the right-hand side of the page, spewing out live user updates.
It's the latest in a series of tweaks ahead of the f8 event, which is expected to reveal more about Facebook's content-sharing plans.
Last week, the firm added so-called "Smart Lists" and a "Subscribe" button to its service. ®
Similar topics