Review The Acer Ethos 5951G laptop, with its matt black casing and blue activity LEDs, looks rather purposeful. I continued to be impressed by the cosmetics as I hefted the 3.3kg slab onto my lap even though a closer look revealed the brushed finish on the lid was nothing more than plastic, rather than the implied aluminium skin.
Frankly, it's a puzzle why a 15.6in notebook should weigh quite this much in this day and age, but those are the facts of the matter.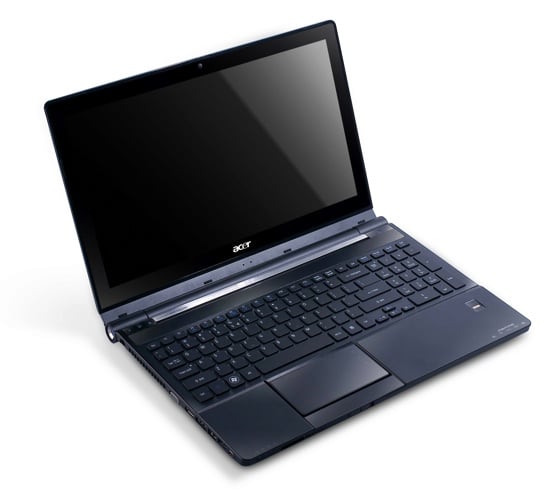 Slimline, yes - lightweight, no
At first glance, the Ethos 5951G is a conventional laptop with a specification that walks down the middle of the performance highway. The Intel Core i5-2410M CPU runs its two cores, both with HyperThreading, at 2.3GHz. It has a maximum Turbo Boost rating of 2.9GHz and is backed up by 8GB of 1333MHz DDR 3 Ram.
DirectX 11 graphics are provided by an Nvidia GeForce GT 540 M chip with 1GB of dedicated video memory. This scores 1659 in 3DMark 11 on Entry settings and 8736 in 3DMark06. That's about 50 per cent better than the GMA HD 3000 graphics that Intel provides in the Sandy Bridge core and they are more than adequate for powering the visual bells and whistles that are part of 64-bit Windows 7 Home Premium.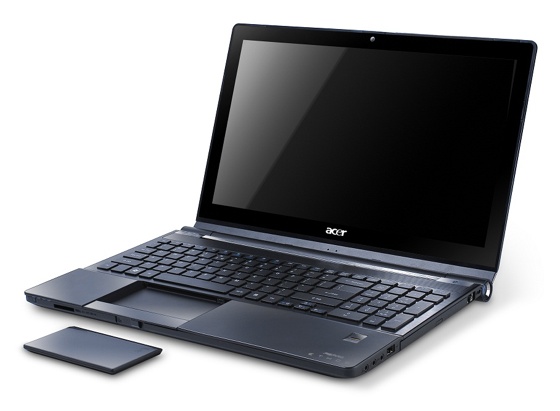 Yes, the touchpad slips out to become a remote control
The LED-backlit 15.6in screen contains 1366 x 768 pixels so it can manage 720p HD video playback, though 1080p content can be pumped out through the laptop's HDMI port. The optical drive is a multi-format DVD unit rather than Blu-ray.
Connectivity is good: USB in its 2.0 and 3.0 flavours, and there's a combo USB/eSata port too. You even get FireWire, and VGA for owners of old projectors.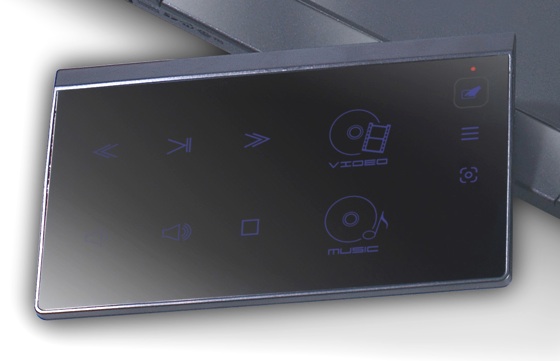 A closer look
So far, so conventional. The area where the Ethos 5951G blazes a new path lies, unexpectedly, in the region of the touchpad. Dubbed the MediaRemote, it is actually detachable. Slide the trigger at the front of the laptop to lift the MediaRemote away from its magnetic catch and you can pull the touchpad clean out of the chassis.
Similar topics