Some choice
So, is Dolby Atmos worth all the faff? Certainly, the Transformers: Age of Extinction Blu-ray is technically very impressive, but the impact of the Atmos mix is surprisingly subtle. The differences aren't in the ceaseless sonic destruction, but with ambiance.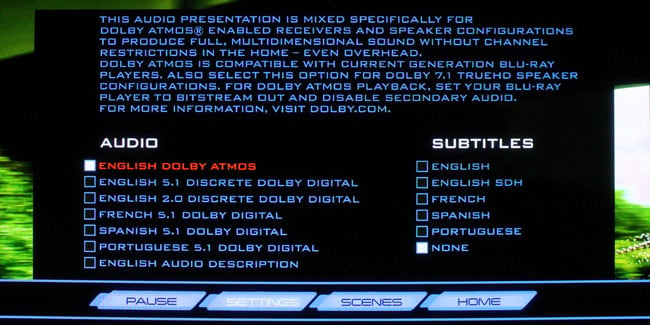 Sound choices: Dolby Atmos in the Blu-ray disc menu
In the scene early on, when TJ Miller throws a football before the discovery of the Optimus Prime truck, it bounces into the rear right surround channel in the traditional mix; in Dolby Atmos the ball appears to take a different trajectory. It's thrown higher and sounds less like a panning effect.
Indeed, throughout Atmos appears to trade traditional steerage for a more naturalistic sonic umbrella. Well, as much as a movie featuring Dinobots can ever be deemed naturalistic.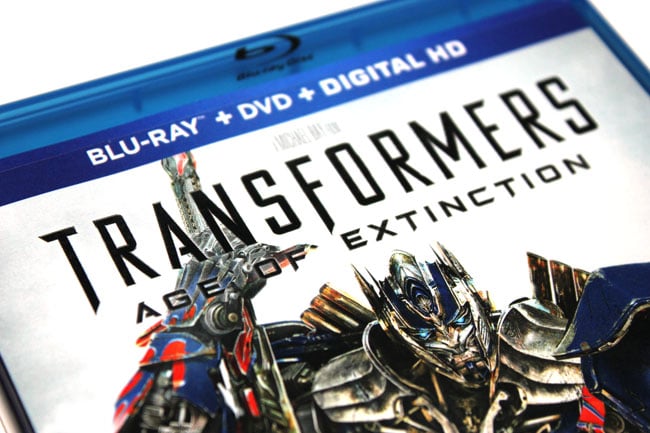 Content is king, but malcontent will spread if the titles coming on stream don't improve
Quite whether you think such refinement is worth buying into when you consider the upcoming release slate is debatable, however. Incoming after Transformers are Hercules, Teenage Mutant Ninja Turtles, Step Up All In and The Expendables 3. The good stuff is notable only by its absence. Helpfully, the Onkyo TX-NR838 also has an upmix function for 5.1 soundtracks, which adds some intriguing but again subtle effects.
There's no doubt that Dolby Atmos represents a significant step forward in multi-channel audio (and having lived with it I don't want to go back), but a mainstream audience may prove difficult to convince.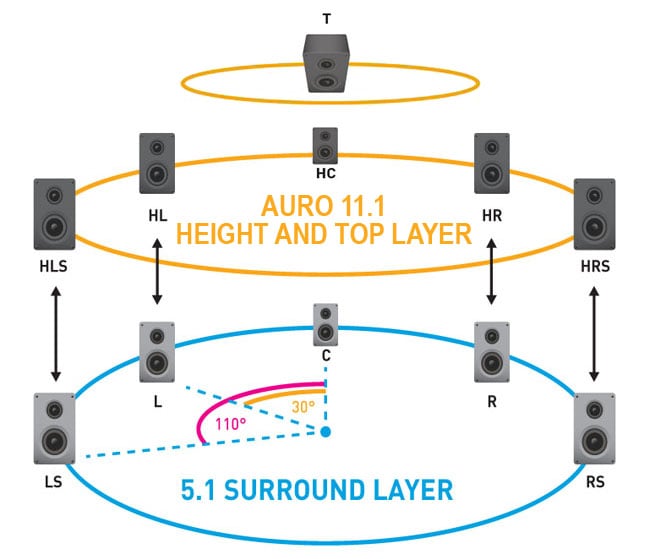 Auro 11.1 speaker array adds a height centre (HC) and a top (T) speaker which the older Auro 9.1 system lacks
Not that I think this 3D audio fad is going to run out of steam any time soon. Rival immersive sound format purveyor Auro-3D has just signed at least one AVR major, although software remains unannounced. One key problem facing Auro-3D is that the speaker configuration is quite different from Atmos, essentially two tiers of front/back speakers with an optional ceiling Voice of God.
Potentially the biggest threat to Atmos will come from old rival DTS, which is expected to announce that its MDA (Multi Dimensional Audio) 3D audio file format is heading to home AV at CES in January.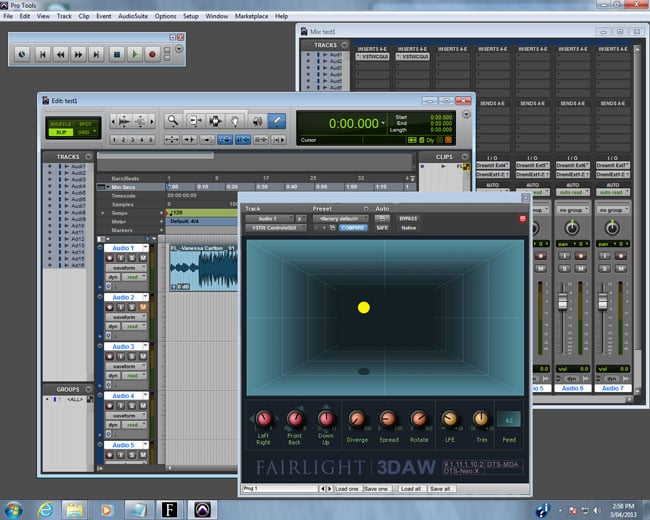 Fairlight 3DAW MDA plugin on Avid Pro Tools – click for a larger image
This new open object-based platform already has appeal for cinema exhibitionists not least because a single Digital Cinema Package (DCP) with MDA audio can deliver a soundtrack to any configuration and quantity of speakers. DTS MDA for the home will presumably do something similar and it shouldn't be too long before we find out for sure. ®
Steve May is a veteran AV journalist and senior editor at Inside CI.