Updated It's official: the Amazon Kindle Fire will debut at $199 (£130), sport a 7in colour screen and run a customised version of Android with its own UI.
It'll be accompanied by a touch-sensitive Kindle, the Touch, and cheaper alternative with no touchscreen. Both have E Ink displays.
The Fire - codenamed 'Otter', by the way - lacks 3G, but it does have Wi-Fi. There's no camera, but there is a dual-core CPU. The LCD uses IPS technology as per the Apple iPad 2 and other, pricier tablets. It has 8GB of storage, but Amazon expects users to treat the Cloud as their archive.
It weighs 414g.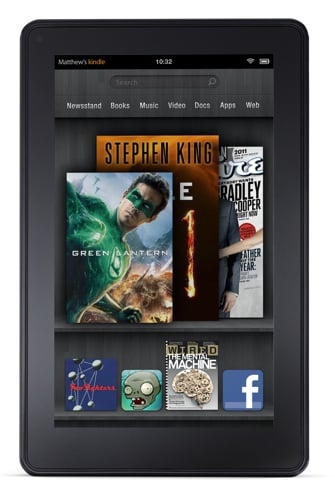 Fire will come bundled with a month's free access to Amazon Prime, the retailer's premium service. You'll have to keep forking out $79 a year if you want to stay a member.
Prime membership is all about priority shipping, but they'll now get 20th Century Fox content streamed to their Fire for free, with content from other studios to come. Non-members will have to pay to view. Apps will come from Amazon's Android Appstore.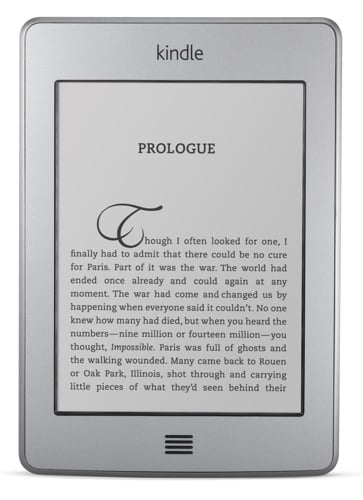 Kindle Touch 3G
The Touch lacks the Kindle 3's keypad, and it's smaller and lighter than its predecessor too. It will feature a tweaked UI, including a context-sensitive 'extra info' system called X-Ray that doesn't just call up a dictionary definition but encyclopaedia information too. The touch panel is based on infra-red sensing.
The 4GB Touch will cost $99 (£63). A 3G-enabled version will cost more: $149 (£95). It has a 6in E Ink Pearl screen. Both will ship on 21 November, in the US if not elsewhere. UK pricing hasn't been released yet.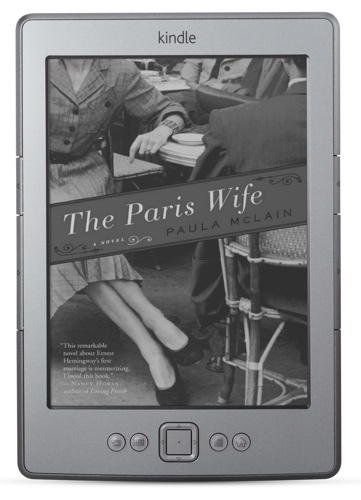 The Kindle touchless
Don't want touch? Then a new Kindle - again, minus the keyboard, but with a five-way navpad - is available now for $79 (£50). It has 2GB of storage and a 6in E Ink Pearl screen.
You can add $40 to those prices if you don't want ads to run in place of the screensaver. The Fire doesn't - yet - come in such a "Special Offers" edition.
The Fire will ship on 15 November. The touch-less Kindle will ship in the UK on 12 October for £89, Amazon said. ®