Toshiba has taken the wraps off a 7in version of its Thrive tablet.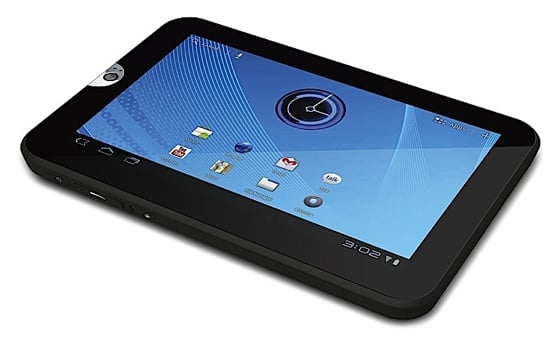 Due out in the US in December - Toshiba UK has yet to respond to our request for local availability and pricing details - the Thrive 7 sports a 1280 x 800 resolution touchscreen, SRS Labs-powered sound system and an Nvidia Tegra 2 processor running Android 3.2.

Toshiba said it will offer the tablet in two configurations: 16GB and 32GB.
Alas, like the 10in Thrive, which went on sale in the US in July - and is now available over here as the more dully named AT100 - the 7in version is on the chunky side. It's 12mm thick, rather more than the likes of the Apple iPad 2 and the Samsung Galaxy Tab 7.7, 8.9 and 10.1.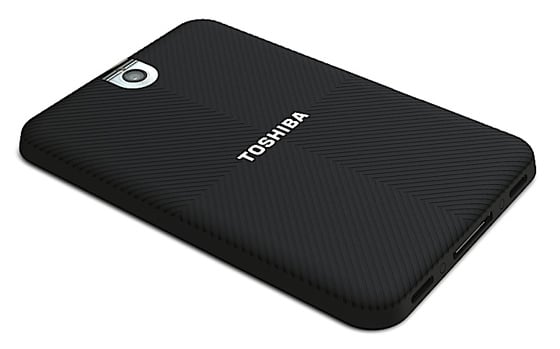 Earlier this month at the IFA consumer electronics show, Toshiba unveiled the AT200 - aka the Excite - a 10in tablet that's just 7.7mm thick. Out in Q4, it looks set to be the thinnest tablet on the market. ®