WTF is... HbbTV?
Net connectivity for your telly done properly
Connected TV is all the rage. Every major brand has its own IPTV platform, such as Panasonic's VieraConnect or Samsung's Smart TV, offering a mix of catch-up services and additional content like movie trailers and YouTube access.
As it stands, content providers need to work with TV and set-top box makers to integrate their offerings with each manufacturer's IPTV UI. It's a costly business, and while a vendor will be eager to work with popular services, such as the BBC's iPlayer or Google's Picasa, it may be less keen to enable other, less well-known online content sources. That restricts the range of content available to TV owners.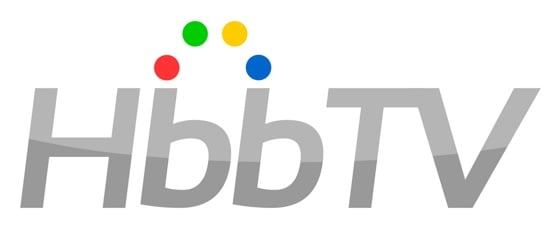 But moves to standardise IPTV are underway. In the UK, the YouView project is set to launch early in 2012. It will bring a common interface for catch-up and online video services, though there's also some competition in the form of the new streaming services being launched on some of the data channels.
Look across the English Channel and the situation is slightly different. Many of the TVs launched at this year's IFA consumer electronics show featured support for a technology called HbbTV. In the UK, HbbTV is going to be included in the next generation of Freesat boxes, due early 2012.
So what is HbbTV and why should you care about it?
The evolution of teletext
In the old analogue days, teletext services like Ceefax and Oracle were provided using the lines at the top of the picture transmitted during the "vertical blanking interval" (VBI).
The VBI is the time it takes a CRT's electron gun to move from the bottom right of the screen to the top left. During that time, the screen-lighting electron stream is turned off - hence the 'blanking'.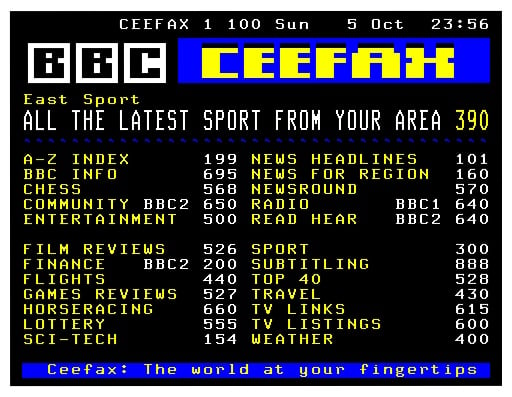 Ceefax, the BBC's Teletext service
Source: Wikipedia
A British invention, teletext came to be widely used around Europe too. While the UK decided to make the move to digital TV with a new interactive system, MHEG 5, in many other countries that didn't happen. Instead, the data for text services would be transmitted as part of the digital TV signal, not separately, and then inserted into the VBI by the set-top box or TV, allowing the decoders in sets to display it just like its analogue counterpart.
So, while the UK has the red button for interactive services, other countries still use teletext.