Logitech AV Stand
Turn your tab into a telly, kind of
Accessory of the Week It's well known that the iPad's speaker is, well, a bit weedy. While there are a million and one low cost stands out there, if you really want to use your iPad as a movie screen, you need one that incorporates a decent speaker too.
Enter the Logitech AV Stand, a tubular stereo speaker with an arm-mounted iPad holder.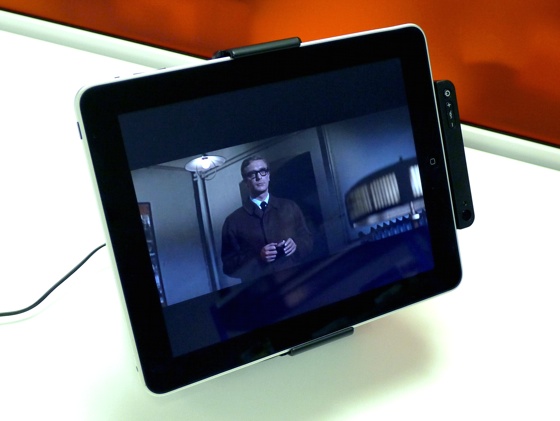 The arm pivots at shoulder and wrist so you can pull your iPad forward and lay it almost flat - handy if you want to key in a quick email, Tweet or long URL.
The dock unit rotates through 90 degrees at the wrist, so you can quickly move your tablet from portrait mode to landscape and back again.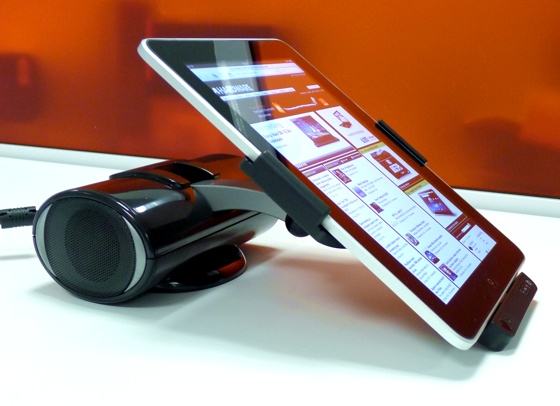 The AV Stand was clearly designed for the first-gen iPad, so Logitech has fitted a couple of plastic widgets that clip to the two supports that hold the tablet's sides. Just pull 'em out if you one one of the older iPads.
With an iPad 1 in place, it's a little to easy to bring it so far forward, the whole lot tips forward. But I can't see many circumstances in which you'd want to pull the iPad toward you, away from the stand. Just move the stand.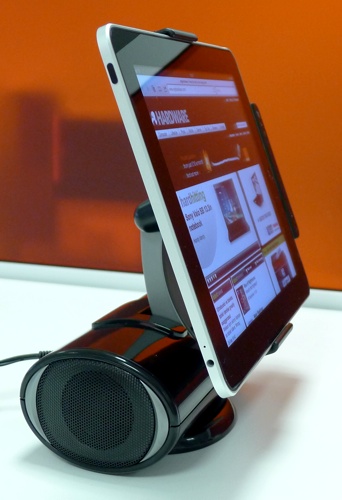 The AV Stand's main body contains a pair of side-facindg 2in speakers and a bass reflex port at the back. The output is 5W RMS. It's not going to blow you away, but the sound is clear. The bass is decent, and there's a sense of space to the sound, even with mono material.
It's no Bose, Philips Fidelio or B&W Zeppelin, but you don't expect that for 70 quid. As a £70 speaker dock, it doesn't sound at all bad.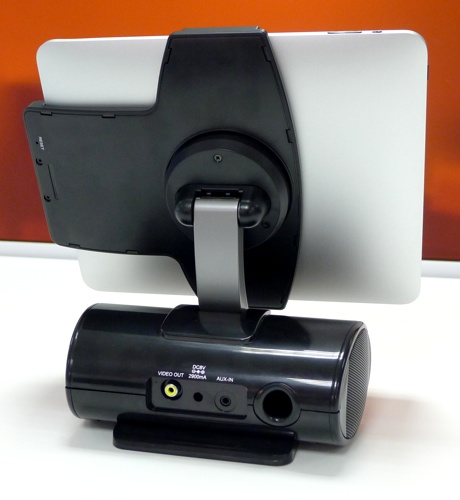 Corners have been cut with the remote, which, because it is clearly generic, won't let you navigate through the iPad's movie and music files, just change the volume and track-skip. It also flips between the iPad's screen and the composite-video port on the back of the stand.
Poor remote aside, this is a decent little unit. Download the BBC iPlayer app, and you'll have a nice, compact bedroom TV alternative. ®
Reg Hardware chooses its Accessory of the Week every Friday. Got one in mind you want us to consider? Please let us know
More Accessory of the Week Winners

Lingo
iMini
DAB/FM
Scosche
BoomCan
mini travel speaker
Panasonic
DMW-LVF1
Vogel's
RingO
iLuv ICK826
iPad 2 case and
Bluetooth keyboard

Logitech AV Stand
Compact iPad stand with build in active audio amplification.