This article is more than 1 year old
Ico & Shadow of the Colossus Collection
Bossin' in HD
Review Can games be ahead of their time? I've heard it said of musicians, film directors, even comedians but rarely attributed to any person, or any particular release, within the games industry. Perhaps it's time we started? Take Ico, for example, originally released for PS2 in Europe in 2001 to critical praise but scant commercial success.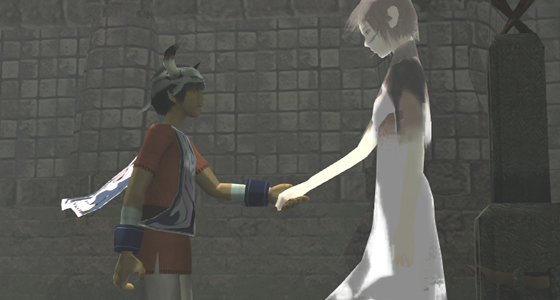 Come with me
It wasn't until word of mouth spread among US and European gamers that Ico – a game without explosions, guns, marines or gore – might actually be worth investing some time in, that its sales began to pick up, culminating in a re-release of the game just as Shadow of the Colossus, Team Ico's next offering, was limbering up for release.
It's perhaps inevitable then that the clamour for the Ico & Shadow of the Colossus Collection might surpass that of games which have received recent similar treatment. True, remakes of the likes of God of War 1 & 2, The Legend of Zelda: Ocarina of Time, Resident Evil 4 and Star Fox 64, have all garnered their fair share of hype and expectation, but it's Ico and SotC which combine lasting legacy and an increasing call for a HD version of the game by those yet to experience them.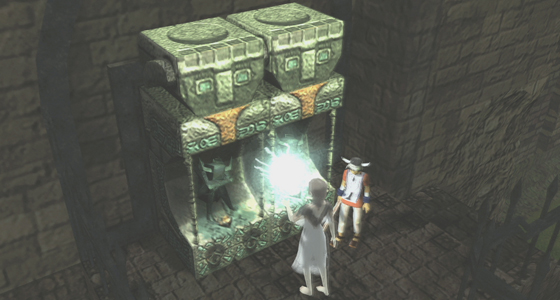 Aztechnology
What will early adopters receive? Well, patently, HD visuals for a kick off. At the time, both games - though particularly SotC - were graphically groundbreaking, employing animation, a sense of scale and sheer imagination rarely seen before. While those old watermarks have long since been surpassed - see God of War 3 - both titles still pack enough flare to not look too outdated, while details such as the emotions on the faces of the games' unassuming heroes' faces are clearer than ever.
The 1080p makeover adds a shine and smoothness to the environments too, though at times the limitations of the engines – pop-ups in SotC, for example – remain to remind us that these are relics of another gaming era. There's also 3D support added for those of us with the necessary kit.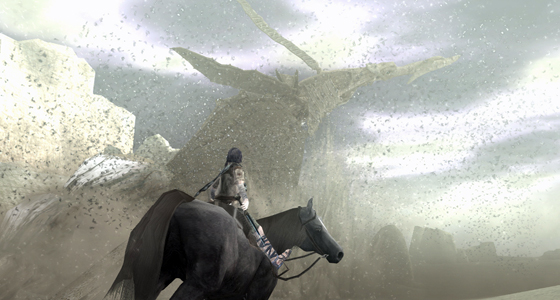 Sandy brinks
Sonically there have also been improvements, 5.1 surround support adding a whole new dimension to the heavy footfalls of SotC's colossi, for example. The ubiquitous trophy support will appeal to those who like that kind of thing too, but beside from that these are largely the games as they were, with even option screens barely touched from the PS2 originals. Whether that's out of faithfulness to those classics or down to something bordering on laziness is hard to tell, but it might have been nice to have everything upscaled to round off the package – just check out those save screens… sheesh.