This article is more than 1 year old
Toshiba Regza 47VL863 passive 3D TV
Telly that works with 3D glasses from the cinema
Review Although ostensibly an aperitif to Toshiba's incoming flagship LED TV models, this modestly priced 47-incher is a headline maker in its own right. Not only is it the first flatscreen from the brand to offer access to the newly-opened Toshiba Places portal, it's also Toshiba's first passive 3D panel.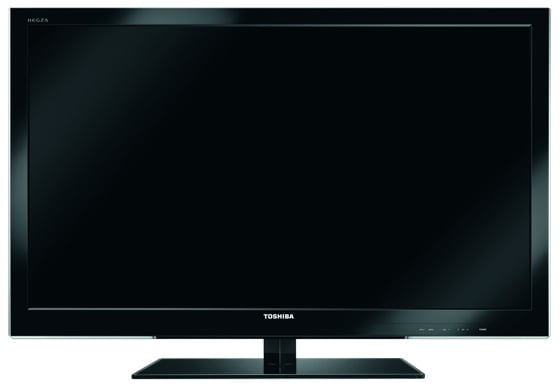 The 47VL863 sells for around £899, but doesn't look cheap. Riffing on Toshiba's high-end Jacob Jensen designed sets from last year, it sports a textured bezel and has a stylish tapered edge. Connectivity is good, although the super-thin nature of the set dictates that input-adaptors (supplied) are required for component video, PC and Scart connections. There are four HDMIs available, plus two side-mounted USBs.
The 47VL863 has two digital tuners, one for Freeview HD and the other for DVB-S2 satellite. While lacking the cosy set-dressing of the Freesat brand, this will still deliver plenty of SD and HD channels if you hook the F-connector up to an unused Sky dish feed.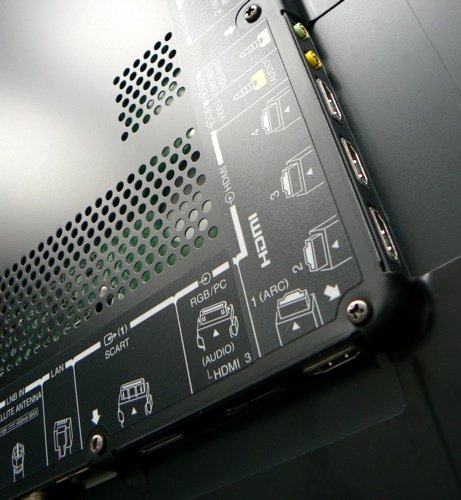 Plenty of ports, but some need adaptors - fortunately bundled
Naturally, the 47VL863 streams media from connected USB devices or across the network, but it flounders when it comes to file support. MKV, AVI and MOV are unplayable on a LAN, while audio file support is limited to MP3s. Album art is not displayed.
But the TV is more accommodating when it comes to USB. I managed to unspool MKV, AVI and MPEG files from a stick. Music compatibility on USB extends to AAC, but there's still no cover art.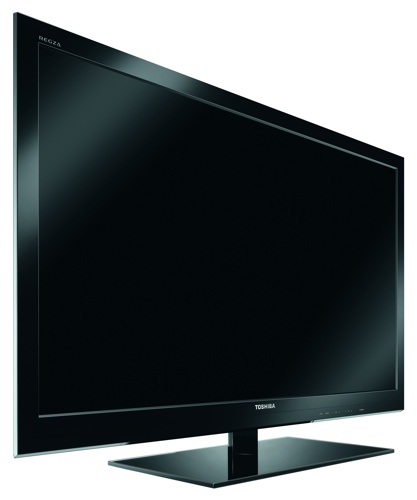 Pumps out a decent sound in spite of its skinny speakers
The TV's audio quality is reasonable, given the physical constraints on its speakers. The set incorporates an Audssey equaliser to thicken the stereo spread, while Dolby Volume is on hand to even out volume differences between programmes and adverts.