Here's another one for Apple's lawyers to sink their teeth into: the Samsung Galaxy Tab 7.0 Plus.
No, it's not the Galaxy Tab 7.7, nor yet an old Galaxy Tab re-issued with Android 3.2 Honeycomb. But from the look, you'd be forgiven for thinking it's pure Apple lawyer bait.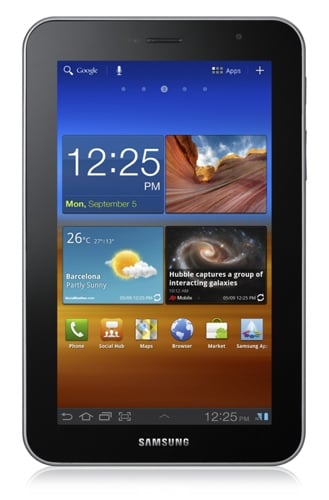 The 345g tablet has a 7in, 1024 x 600 display, 1.2GHz dual-core processor, 1GB of Ram and comes in versions with 16GB and 32GB of Flash storage, both expandable with Micro SD cards.
Comms-wise, the 7.0 Plus has 2.4/5GHz 802.11n Wi-Fi, Bluetooth 3.0, dual-band HSPA+ 3G and quad-band GSM/Edge.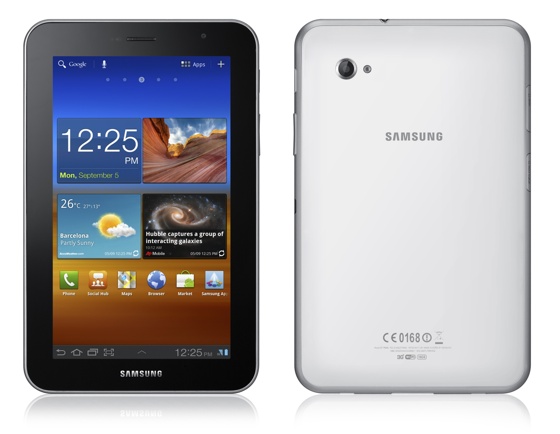 There's a 3MP camera on the back and a 2Mp webcam on the front.
Samsung didn't say when the tablet will go on sale - beyond a general "later this year" - or say how much it'll cost. ®