Violent videogames reduce crime
Anti-gaming tests are flawed, says report
---
While there's no end of detractors claiming that violent videogames cause aggressive, often criminal behaviour, some refreshing research has now insisted that the opposite is true.
The report, entitled Understanding the Effects of Violent Video Games on Violent Crime, says while "there is evidence that violent videogames cause aggression in a laboratory setting, there is no evidence that [they] cause violence or crime [in society]".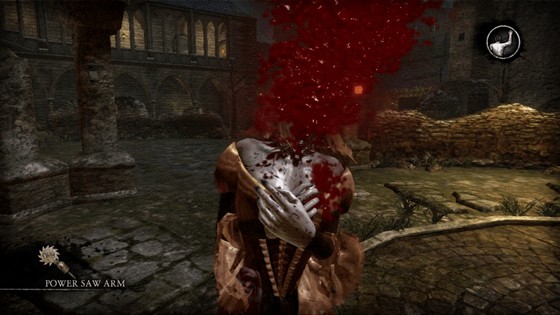 Lost your mind?
Written by Benjamin Engelstätter from the Centre for European Economic Research, Scott Cunningham from Baylor University in Texas, and Michael Ward from the University of Texas, the paper essentially asserts that because gamers are too busy gaming, they're unable to cause much trouble in the real world. No shizzle, Sherlocks.
The report reckons that if we took the amount of time spent gaming into consideration, we'd realise that crime is lower because of it. They therefore conclude that banning such games could actually lead to an increase in criminal activity.
"We argue that since laboratory experiments have not examined the time use effects of videogames, which incapacitate violent activity by drawing individual gamers into extended gameplay, laboratory studies may be poor predictors of the net effects of violent videogames in society," the reports says, adding that such studies "overstate the importance of videogame-induced aggression as a social cost".
Basically, while we may get aggressive after our kill-streaks come to an end, we're more likely to keep gunning down virtual baddies than to re-enact such violence on the streets.
The research backs up a statement made by iD Software's John Carmack in August in which the man behind Doom said he believes violent videogames actually lower aggression. ®
Similar topics
Narrower topics