Review This minuscule media player from home theatre specialist Crystal Acoustics combines a go-anywhere form-factor with play-anything decoding.
Indeed, if there's a file suffix the MediaMatchBox can't manage, then it probably isn't worth playing.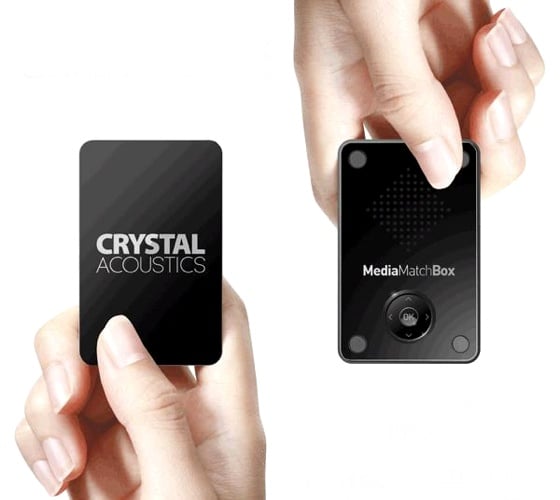 There are basic controls on the player's tum
As befits a box that weighs just 40g and stands barely 16mm tall, there's not too much to report when it comes to connectivity. Just an HDMI output, an SD card reader and USB. The latter supports drives formatted FAT 32, NTFS or HFS+.
The gadget looks smart enough - it's black and shiny - and has a green LED which glows bright when active. The device isn't larger than the flat and nasty remote it ships with. Using this is akin to popping bubble-wrap.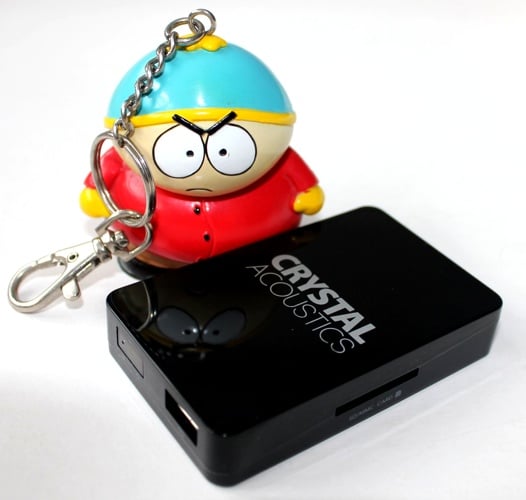 A set-top box you could actually put on top of your flat panel
Control buttons can also be found on the underside of the unit itself. These allow you to find content without recourse to the zapper, which presumably helps if you take the player out on the road.
More likely, though, the MediaMatchBox will find itself Blu-Tack'd to the side of a TV. Thanks to the astonishingly adept Realtek 1055 chip beneath the bonnet, file support is a broad as an elephant's back. It would probably be simpler to say what it can't play – but I haven't found anything yet.
In this regard, it's a significant step up from the brand's cheaper player, the PicoHD5.1.