The third dimension
Still picture resolution drops from 5Mp to 2Mp in 3D mode and while there's certainly a 3D effect, it does strain the eyes a little to see it. As is often the case with glasses-free 3D screens, the viewing angle is very tight. Tilt the phone by a fraction of an inch and you'll lose it.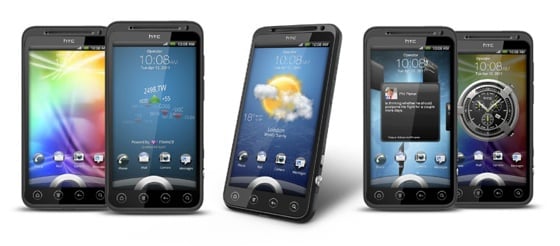 And once you've got your 3D pictures, there isn't an awful lot you can do with them. Folk you email snaps to won't see the effect on a standard 2D screen, and although I didn't have a chance to transfer any pics to a 3D TV, HTC couldn't confirm that this would even be possible.
The camera isn't the best when it comes to shooting 2D, either. As is too common with HTC cameras, picture quality isn't great: colour balance is unreliable and a little washed out and it's all too easy to get blurred results.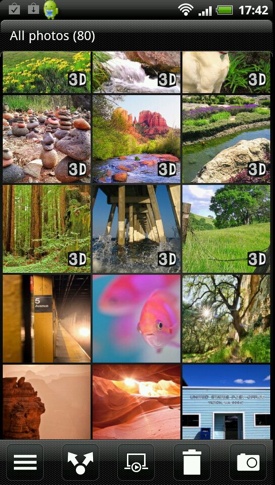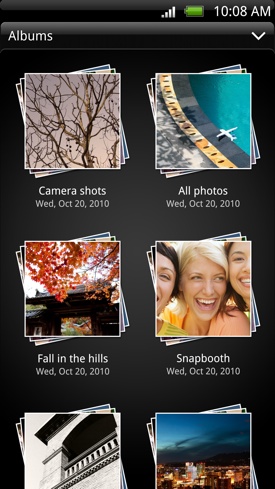 The Evo's Gallery app highlights 3D content (left) and lets you create albums of snaps (right)
Video recording can go up to 720p HD resolution, a step down from the 1080p quality you'll find on most other dual-core handsets.
Call quality is decent enough, delivering voices loud and clear, but the Evo's battery life is very poor indeed, even by smartphone standards. I never managed to get a full day's use out of it, at least not one that involved playback or capture of 3D content. So it's best to leave the 3D switch off when you can.
Verdict
The HTC Evo 3D is a powerful smartphone with an interesting party piece, but unless you're desperate to take 3D pics, watch 3D movies or play 3D games - and you're willing to take a big hit on battery life - you'll be better off with HTC's Sensation or Desire. ®
Thanks to Clove for the review sample
More Android Smartphone Reviews

Orange
Barcelona
Samsung
Galaxy Fit
HTC Salsa
Vodafone
Smart
Sony Ericsson
Xperia Neo

HTC Evo 3D Android smartphone
Dual-core smartphone with a glasses-free 3D display and twin cameras for 3D photography.