Sony Ericsson Mix Walkman
Last shot for the not-so-smart music phone?
---
Review Recent figures may show that smartphones are now outselling no-so-smart mobiles in Europe, but that's not to say ordinary handsets are dead and buried. New to their ranks is Sony Ericsson's Mix Walkman, which attempts to put some life into the old dog by exploiting Sony's music player branding.
The Mix is rather chunky - it's more than 14mm thick - but is still small and light enough to drop into a pocket and be forgotten about. That's important for anything designed to be used as an MP3 player as much as a phone.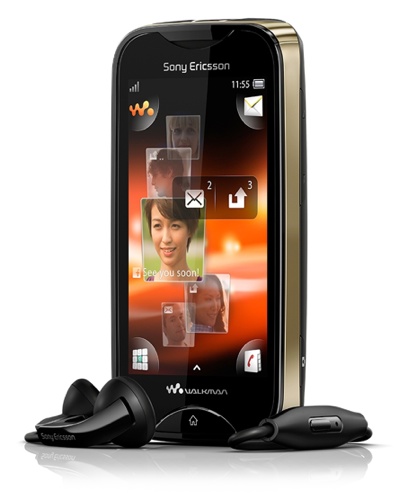 The UI looks like a Sony Ericsson Android skin, but isn't
The Mix's front is dominated by a 3in, 240 x 400 capacitive touchscreen. The only control on the face is the home button, which, like the side-mounted volume controls, has a solid action. The Mix is a well-made device.
The operating system and interface lurking underneath the screen are Sony Ericsson's own despite the home screen mimicking some of the company's Android skins. Each corner of the screen sports a shortcut icon, each of which can be user-specified with a simple press-and-hold.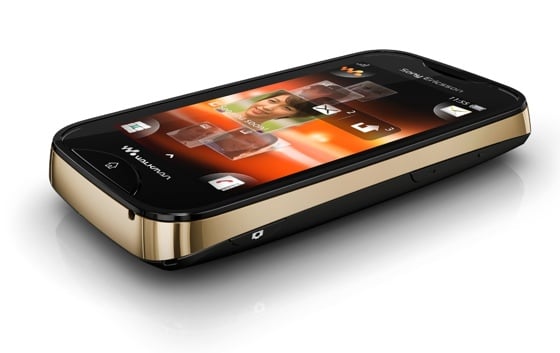 Bit in the chunky side
As budget phone interfaces go, it's slick and fluid. The screen reacts promptly and accurately to both touches and swipes. But using the Mix for anything other than its basic functions is hampered by the absence of a virtual Qwerty keypad.
While you don't get 3G - hardly a shock at this price - you do get 802.11g Wi-Fi and Bluetooth 2.1. This strikes me as an acceptable trade off between functionality and cost, especially as the target market is unlikely to have generous data plans.
The raison d'être of the Mix is the Walkman app, which apart from looking good and being easy to use, produces a very nice sound indeed. It's also mercifully short on bewildering IQ options and sound modifiers. Sadly, it's also short on volume. Even at full belt, it's not loud enough to drown out the background racket of an airliner cabin or tube train.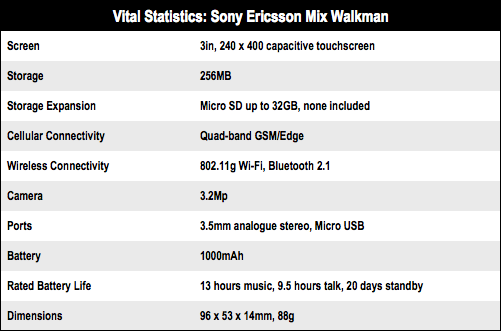 Similar topics
Narrower topics