Motorola Pro+

OK, let's assume you want a good smartphone but with a real keyboard. That could mean exile to BlackbBerry-land. But fear not, while there's no iOS phone for you there is an Android. Packing in a 3.1in, 640 x 480 touchscreen and a 35-key Qwerty deck, the Pro+ means you can have your input cake and eat it.
While most Android messenger phones are budget gutless wonders, the Pro+ boasts a Texas Instruments OMAP 3620 1GHz CPU with 512MB of Rom and 4GB of storage. In the admittedly limited time I got to play with the Pro+ - the official UK release is still a month or two away - I was very impressed by the keyboard which gives little away to the the best from RIM.
Unlike the first Pro, which never made it to these shores, the Pro+ has dumped Motorola's unpopular Motoblur launcher in favour of something less resource-hungry and a lot more attractive. The new curvaceous body design is a welcome improvement too. The 1600mAh battery should give a decent time between charges with only 300,000-odd pixels to worry about.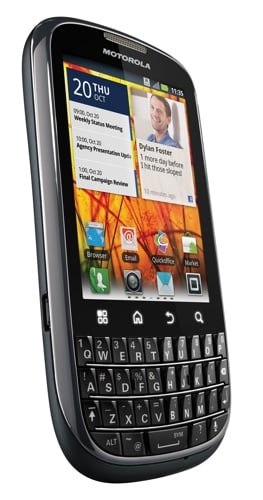 Reg Rating 80%
Price TBC
More Info Motorola
Samsung Galaxy S II

Proving that making a handset in white as well as black actually isn't all that difficult, Samsung's Mk. 2 Galaxy S is, depending on whose numbers you read and believe, the best-selling smartphone of 2011, though clearly that's an achievement helped by the iPhone 4 having been released in 2010.
The reason? The 4.3in, 480 x 800 OLED screen, which by general acclamation is the best mobile phone screen known to man or beast. The top-end spec and rather cool 8.5mm profile may have something to do with it too along with Samsung's Apple-worrying global sales and marketing clout.
Despite the 1.2GHz dual-core CPU, 1GB of Ran and 16GB of storage, I'm slightly put off the S II by Samsung's TouchWiz launcher, which just doesn't get my juices flowing. And while the design is very sleek and clean I think it's also just a bit dull. Given the choice, I'd rather have the HTC Sensation, though the Galaxy S II is still a very, very fine device.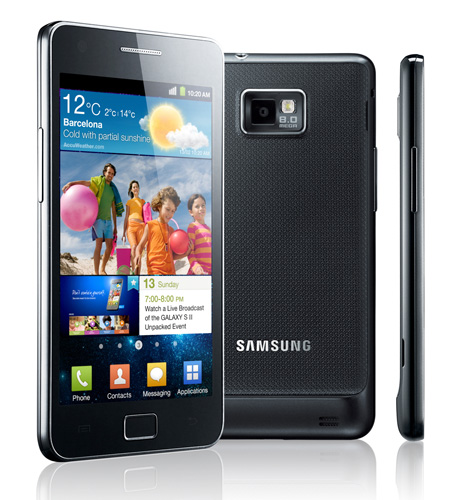 Reg Rating 85%
Price £455
More Info Samsung
Sponsored: Ransomware has gone nuclear