This article is more than 1 year old
Iomega Mac Companion external hard drive
iMac-friendly storage and USB hub
Review If the name of this hard drive isn't explicit enough, one look at it will tell you exactly who it's aimed at. The brushed aluminium surround and smoky black top mean that it looks right at home sitting beneath an iMac or Apple Cinema Display.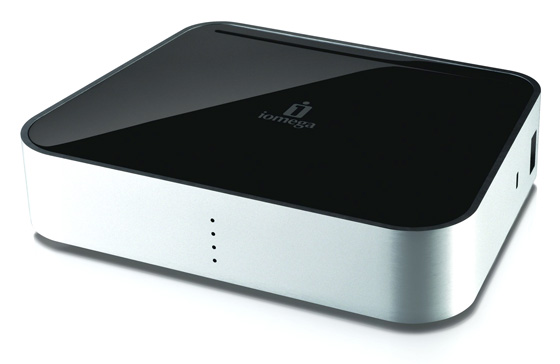 Iomega's Mac Companion: storage plus USB hub
Iomega's attempt to woo style-conscious users of Apple kit goes further than fluttering its eyelashes and showing a bit of leg, however. The 2TB or 3TB drive, depending on which version you choose, is formatted as HFS+, for out-of-the-box compatibility with Mac OS X.
There's also a choice of USB 2 or FireWire 800 ports, with an additional couple of USB ports on the back to allow you to use the Mac Companion as a powered hub, and a second FireWire 800 port for daisy chaining other devices. A third USB port on the side of the chassis provides enough power to fast charge an iPad.

Three USB ports and two FireWires round the back
There is a catch, however. In order to use the drive as a USB hub, or to charge an iPad, iPhone, or iPod, you'll obviously need to connect it to a computer using USB. And if you do that, you lose the benefit of the faster transfer rates offered by the FireWire interface. Connect by FireWire, and you lose the USB hub and charging facility. You can't connect to a computer using both USB and FireWire simultaneously.
Four LEDs on the front of the Mac Companion act as a capacity gauge. If all four are lit, the drive is less than 20 per cent full, 3 lights means it's between 20 and 40 per cent full, and so on. Useful guide or gimmick? I'll give it the benefit of the doubt.