This article is more than 1 year old
The life and times of Steven Paul Jobs, Part One
From grade-school hellion to iMac redemption
The accidental movie mogul
Shortly after Jobs left Apple Computer, he made a $10m investment that would save his bacon after NeXT tanked – an investment made possible in part by a duck by the name of Howard.
George Lucas – of American Graffiti and Star Wars fame – had divorced in 1983 and split his wealth with his wife, as required by California law. He needed cash, in part to finish his next film, Howard the Duck.
Lucas' company, Lucasfilm, had a small division that had created computer-generated imagery before it was even called CGI – the "Genesis Effect" sequence in 1982's Star Trek II: The Wrath of Khan is an early example of its groundbreaking work.
Lucas offered the division to Jobs for $30m; Jobs eventually whittled him down to a $10m deal – $5m to Lucas and $5m to be invested in the company, according to The Wall Street Journal. Jobs dubbed his new company Pixar, and incorporated it on February 3, 1986. Howard the Duck opened on August 1 of the same year, and was reviled as one of the worst films ever made.
Jobs got the better part of the deal.
At first, Pixar was essentially yet another computer company, albeit one that focused on a narrow niche: high-end computer graphics. The company's Pixar Image Computer was Steve Jobs' Next Computer bumped up by an order of magnitude – or more.
Designed for weather, engineering, science, and medical imaging purposes – check out the 1987 demo reel – the first Pixar Image Computer cost $135,000, needed a $35,000 Sun or SGI workstation to run it, and sold poorly. The price dropped to $30,000 when a second stripped-down version, the P-II, was released. A much more powerful follow-on called the PII-9, however, was also much more expensive – its 3GB RAID array alone cost $300,000.
By all reports, although Jobs kept his eye on Pixar's hardware division, he didn't micromanage Pixar's animation creatives. One Pixar exec, Ralph Guggenheim, told Deutschman that Jobs visited Pixar's offices "no more than five times between 1986 and 1992, no exaggeration".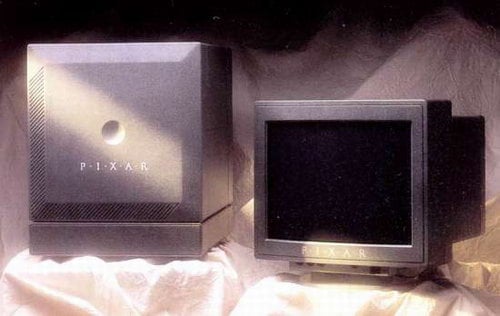 The Pixar Image Computer: a NeXT box on steroids – lots of steroids
Jobs did, however, throw tremendous amounts of cash at Pixar – but to sell the Pixar Image Computer, not to develop the animation output. It didn't work. Like Jobs' NeXT boxes, the Pixar Image Computer never caught on. Fewer than 300 were ever sold, and the business was sold to Vicom in 1990 for $2m. Vicom was bankrupt in a year.
Although Jobs reportedly tried to shut down Pixar's tiny animation group in 1987 and 1988, it started to become a profit center, producing commercials for the California Lottery, Lifesavers, Volkswagen, and others. Eventually, it became the saving grace of the company – along with the fact that Disney Studios was one of the Image Computer's main customers.
After the head-turning success of Pixar's computer-animated short Luxo Jr and the Academy Award–winning Tin Toy, Jobs tried to salvage Pixar by selling a mass-market commercial version of the 3D software that had been used to create them and the animation group's money-making ads, RenderMan.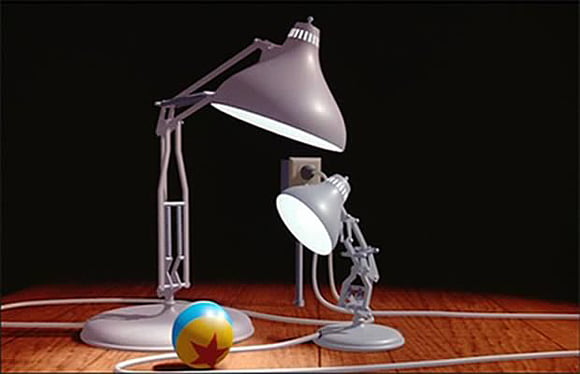 Luxo Jr – the little lamp that (eventually) helped make Steve Jobs a billionaire
That effort was unsuccessful, due in part to RenderMan's complexity. Soon Jobs had two companies – NeXT and Pixar – both on the ropes. Jobs continued to fund the ailing Pixar through a line of credit he had set up, but forced all employees to return their shares in the company, making him the sole owner.
However, in the fall of 1990, a few of Pixar's top creative types began discussions with Disney Studios about using their software and expertise to craft the first full-length, computer-generated feature film. In 1991 Jobs joined the negotiations, and by May 1991 Pixar had a three-movie contract with Disney, to begin with Toy Story.
Although Jobs may not have known it at the time, that deal and the fact that he was the company's sole owner was soon to make him very, very rich – but not before his career hit rock bottom.