TomTom ties up traffic with Top Gear
MORE POWER, insists Clarkson-voiced satnav
It had to happen - it's just surprising it has taken this long. Yes, a satnav company - TomTom in this case - has launched a TopGear-branded unit.
The Go Live Top Gear Edition features the voice of Clarkson himself, chirped TomTom this morning.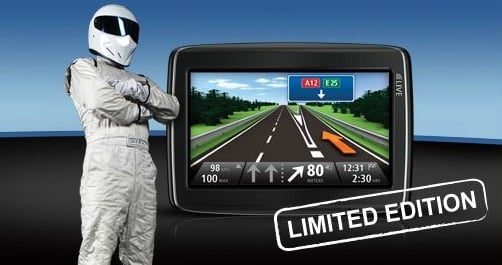 Well, they couldn't very well have used the Stig, could they? And the flowery shirted fool would just tell you to stop and take a gander at a collection of what Blue Peter used to call "soldier dolls".
Says TomTom, you can "amuse yourself" with the addition of some Top Gear icons to your screen, making this "the ultimate traffic- vanquishing weapon for the discerning driverist".
For the "discerning one-off-the-wrist", more like… ®