Geek Treat of the Week So Apple's surprise non-announcement last week still made your original iPhone 4 feel a bit less special? Well, before you ditch and switch, maybe this is the alternative: bling up!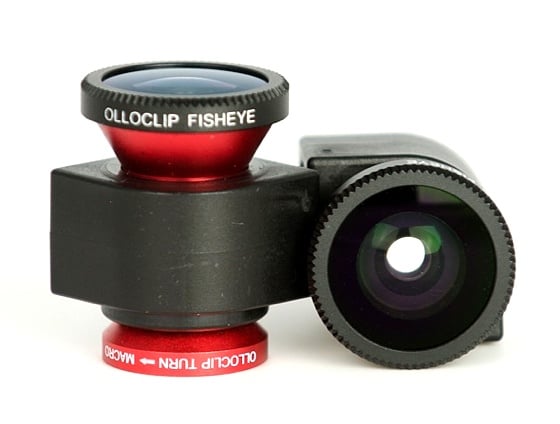 Olloclip is a three-in-one lens attachment that adds plenty of extra zing to the iPhone 4's standard lens, and of course any photo apps you might use.
The sneaky clip-on, clip-off design is reversible, with a fish-eye lens on one side and a wide-angle on the other. Unscrew the wide-angle lens and the macro reveals itself. The iPhone's respectable image sensor allows the Olloclip lenses to capture some lovely clarity and detail. The ground-glass construction of the lenses is, no doubt, beneficial too.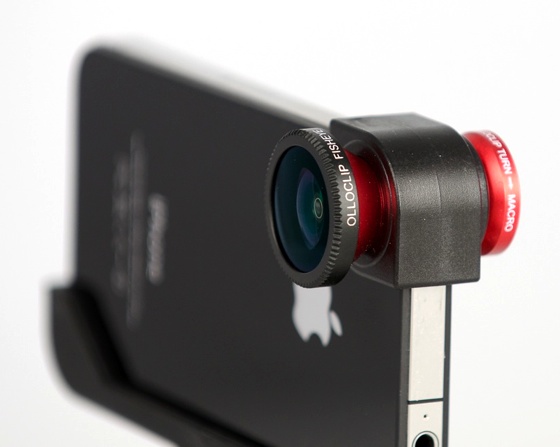 You'll need a steady hand to keep blur out of macro shots, and depth of field isn't amazing, yet the improvement over standard optics is certainly striking.
In truth, the wide-angle lens is the after-thought of the three, with a fair degree of barrel distortion, though for a small piece of kit like this it's hardly surprising.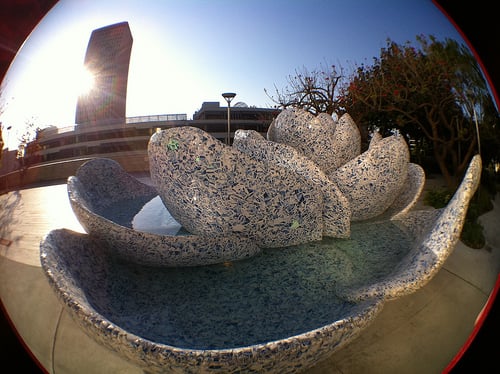 Fish eye
The plastic of the mounting bracket ensures your precious iPhone doesn't get scratched, and a small recess stops the sleep/wake button being accidentally pressed. It does obscure the iPhone's flash – presumably that was largely unavoidable – and it won't work with iPhone cases or thick screen covers.

Wide angle
The Olloclip seemed secure wedged onto the phone's corner, yet you shouldn't expect it to stay attached when it's chucked into a bag or pocket. It's safer to unclip it and place it into the bundled microfibre bag, which doubles up as a lens-cleaner – such a small, often-handled lens inevitably leads to plenty of finger marks.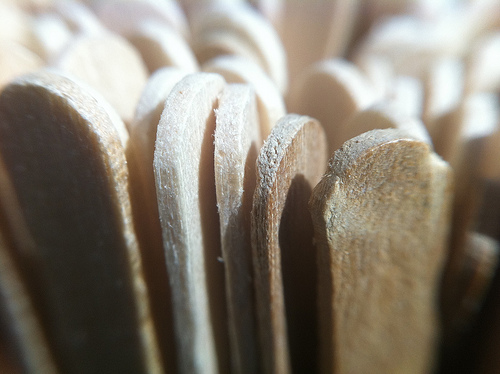 Macro mode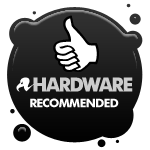 Olloclip's inventor will be thanking his lucky stars that the iPhone 4S retains the same case design as its predecessor. With its spruced-up sensor, no doubt the Olloclip would be rather handy on one of those too. ®
Geek Treat of the Week is published every Monday. Got a handy gadget in mind you'd like us to consider? Please let us know
More Geek Treats

ThumbsUp
Black
Diamond
Byte-dock
M-Audio
Keystation
Mini 32
Logitech
Touch Lapdesk N600
Audio Pro WF100
wireless streamer

Olloclip three-in-one lens
Neat lens attachment for phone when your DSLR is too much hassle.
Similar topics