This article is more than 1 year old
iPhone 4S pre-orders obliterate sales records
24 hours, one million shiny-shiny seekers
Over one million seekers of the latest shiny-shiny surrendered their credit card info to Apple on the first day of iPhone 4S pre-order availability, securing their place in line for the latest iteration of the überpopular smartphone.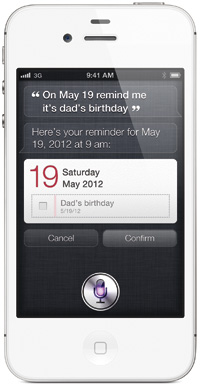 The iPhone 4S
Although the iPhone 4S may have been met with more than a bit of a "meh" from the technorati when it was announced last Tuesday in lieu of the expected-by-many iPhone 5, the upgraded iPhone 4 is proving be quite the tasty, tempting treat to Mr. and Ms. Average Joe and Jane.
"We are blown away with the incredible customer response to iPhone 4S," said the world's most appropriately named marketing chieftan, Apple's Phil Schiller, in a statement announcing the more-than-a-million milestone, continuing the Cupertinian tradition of eschewing the definite and indefinite articles when referring to its products.
"The first day pre-orders for iPhone 4S have been the most for any new product that Apple has ever launched," Schiller added.
We pause to wonder what the pre-order rate would have been had US carriers been ready for a true 4G phone, and had Apple delivered it – although, apparently, AT&T isn't letting such minor matters as reality stop it from wanting to market the 4S as 4G.
The iPhone 4S is scheduled to ship this Friday, October 14, when it will be made available in the US, the UK, Canada, Australia, France, Germany, and Japan. Twenty-two more countries will be added on October 28 – get ready, Estonians – and by the end of this year it will be available in 70. ®