Updated Apple has released iTunes 10.5, adding "iTunes in the Cloud" support in preparation for Wednesday's scheduled launch of the long-gestating iCloud service and iOS 5 mobile-device operating system – and downloading previously purchased songs is already up and running.
As Apple noted in its announcement of the October 12 launch date, the free iOS 5 update will be "via iTunes 10.5 for iPhone, iPad and iPod touch customers", so the day-before iTunes update is a reasonable prophylactic for server overload.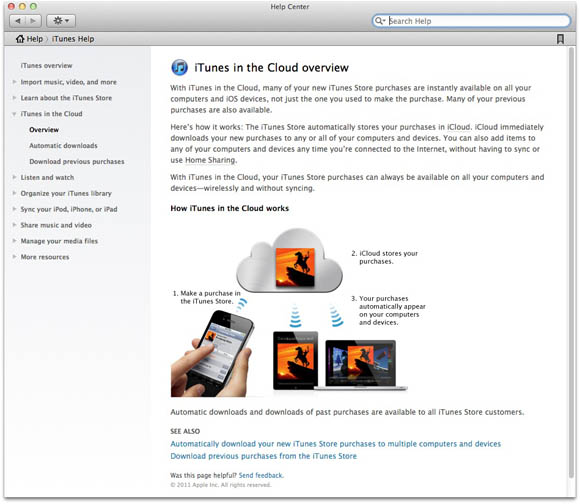 No, you're not streaming tunes, you're downloading them (click to englarge)
Selecting Purchased in iTunes' left pane, then Download Previous Purchases, which appears in the lower right corner, takes you to the Purchased pane of the iTunes Store, which lists all your iTunes purchases from time immemorial, including those which have yet to be downloaded to the computer from which you're accessing the store.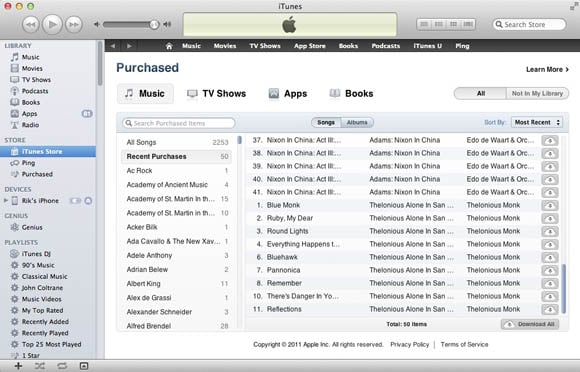 Click the cloud icon to download a non-resident tune (click to enlarge)
A Downloaded notification is displayed next to songs already on that computer, and a cloud icon appears when the tune has yet to be downloaded. You also have the option of downloading all not-yet-downloaded tunes, and of telling iTunes to automatically download any purchased tunes to any of your authorized computers, iPod touches, iPhones, or iPads.
You can also preview each song for the standard 90-second iTunes preview length.
Although the iCloud service isn't scheduled for full launch until Wednesday, on Tuesday afternoon we found that iTunes in the Cloud was able to download selected tunes we had previously purchased on one of our Macs to another of our authorized Macs – both in San Francisco. You can accomplish the same feat by clicking the Purchased icon at the bottom of the home screen of iOS's iTunes app – that is, if you're running iOS 4.3.3 or later.
iTunes Match – Apple's $24.99-per-year service that allows you to upload non-purchased tunes onto iCloud and share them among your authorized devices - is not yet available, but look for it soon. ®
Update
Apple doesn't note in which geographies iTunes in the Cloud is currently working – only that "Features may vary by country" – but UK-based Reg readers have pointed out that it is as of yet a no-show in Blighty.