This article is more than 1 year old
MS kills, un-kills kills Zune player line
WinPho to the fore
Zune hardware really is dead. Microsoft has re-posted the end-of-life notice it put up on its website last week and then took it down a day later.
"We will no longer be producing Zune players," it says.
Microsoft hasn't revised its Zune hardware since 2009, which tells you all you need to know about its commitment to the product.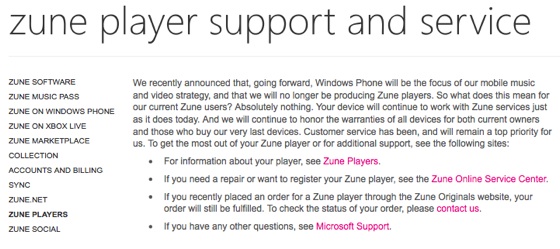 And Microsoft has made no secret of its desire to convert Zune from a player-based offering to a service that sits within its Windows Phone operating system, but that was never going to be seen to have been completed until the Zune hardware was laid to rest.
Which is now has been.
Unless Microsoft pulls the page again… ®