This article is more than 1 year old
Sony Ericsson Xperia Mini Pro Qwerty Android smartphone
Small talk
Image conscious
The 5Mp camera includes autofocus and LED flash, but there's no sign of the Exmor R for Mobile sensor which has graced the company's higher end handsets in recent months. It has touch focus however, allowing you to touch the screen to indicate which part of the picture you want to be the centre of focus.
Picture quality is OK, but you'll need to be careful with lighting, as it seems to struggle both with too little – noise creeps in rather too quickly – and too much – a loss of detail and 'whiting out'. There's also a VGA camera on the front for video calls.
Sample Shots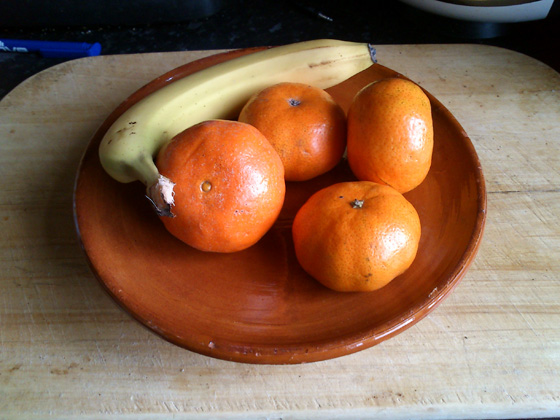 Click for a full-resolution image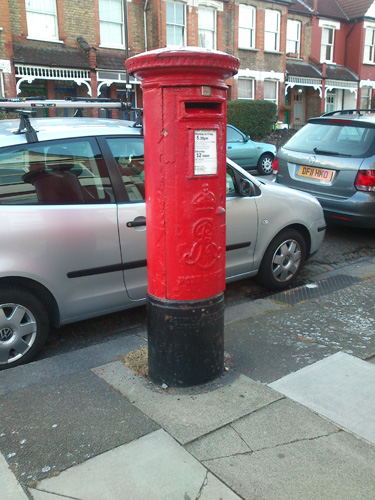 Click for a full-resolution image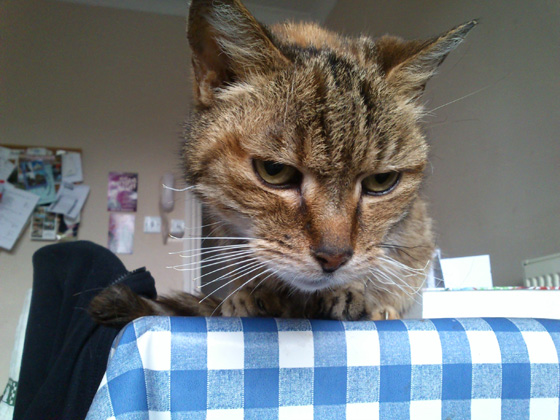 Click for a full-resolution image
Unlike its predecessor, the Xperia Mini Pro can deliver 720p HD video recording but the results are a little disappointing compared to some other handsets. Sure, it all looks crisp on the phone's small screen, but a lack of detail soon becomes apparent when you transfer your vids to a bigger display.
While you can get away with watching the odd YouTube video on the Xperia Mini Pro, watching movies isn't really much fun. Even though the Android movie player is certainly good enough, the screen is just too small.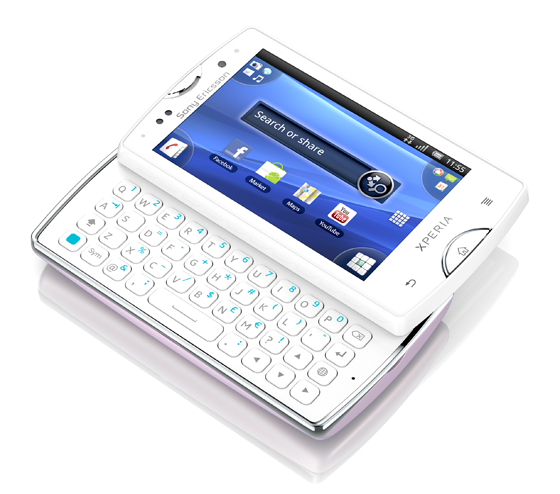 Functional and fun-sized, but there are trade-offs
Sony Eriscsson has added a few tweaks to the Android music player, with a button that allows you to post what you're listening to on Facebook and another that searches for related Wikipedia links, lyrics and videos on-line. There's also an equalizer and an FM radio too. With a fairly good quality pair of headphones supplied, it's a very nice little music package.
The handset comes with a 2GB microSD memory card as standard, and it will accept cards up to 32GB. But the price of that fast processor is the drain on the smallish 1200mAh battery, and I barely managed to get a full day's use out of it. Call quality is decent, if not particularly outstanding, and voices could occasionally sound a little strained with the speaker at full volume level.
Verdict
The Xperia Mini Pro is a good quality Android phone, but while its teensy dimensions, fast processer and quality keyboard will appeal to some, the small screen and so-so camera limit its capabilities. ®
More Budget Phone Reviews

Sony Ericsson
Mix
Walkman
Orange
Barcelona
Orange
Monte
Carlo
Samsung
Galaxy
Fit
Vodafone
Smart

Sony Ericsson Xperia Mini Pro Qwerty Android smartphone
Dinky little Android with slide-out Qwerty keyboard, fast processor and 2.3 Gingerbread Android.