Ten... Freeview HD recorders
Timeshifting telly treats
---
Product Round-up The UK's ongoing digital switchover means that Freeview HD has probably now rolled out to a transmitter near you. If you're using old digital TVs or set-top boxes, you won't get the four – soon to be five – high-def channels through your aerial, alongside the standard line-up.
One of the best ways to upgrade is with a new recorder equipped with DVB-T2 tuners. If all goes to plan, Freeview recorders will continue to evolve with the launch of YouView, which aims to set a common standard for 'connected TV'. However, more than half of the DVRs below already access content such as the BBC iPlayer.
In many ways, products that cram in too much end up disappointing. The most dependable get the basics right – like tackling the problematic surround sound used on some HD broadcasts.
3view 3VHD

An unassuming little box, the 500GB 3view recorder has a surprisingly sophisticated user interface plus on-line features including iPlayer, internet radio and, 'soon', Sky Player. Its slick, responsive system is like a TiVo/Sky+ hybrid – and it can stream all recordings to compatible networked media players.
The Freeview HD picture is exemplary but tuning is a hassle because the box cannot differentiate between duplicate channels – a problem in post-switchover areas. It also leaves out support for HE-AAC 5.1 surround sound used by Freeview HD.
Media streaming is bug-ridden and non-50Hz material is not played smoothly, which is a shame given its otherwise broad format support. The 3view 3VHD is more like a work in progress but worth considering, especially if you can find it at a discounted price.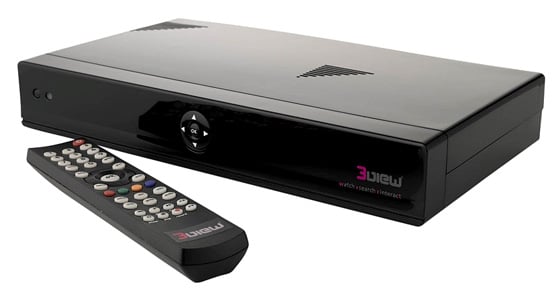 Reg Rating 65%
Price £300
More info 3 View
Humax HDR-FOX T2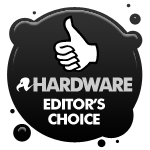 The Humax is a stalwart of Freeview HD DVRs, managing to blend powerful technology with consumer-friendly ease of use. It's also well supported with (occasional) updates that enabled extra features such as iPlayer. Like 3view's box, Sky Player may be added too.
It was also one of the first to properly handle HE-AAC 5.1 sound by converting to Dolby Digital. Some – but not all – media formats can also be streamed over the network. Disk capacity is 500GB.
It's worth noting that Humax's £90 'zapper' box, the HD-FOX T2, can become a single tuner recorder by connecting a USB drive, as can the interesting £130 TechniSat HDFV.

Reg Rating 85%
Price £250
More info Humax