Review The marketing for the new Broadway 2T very much focuses on the iPhone and iPad, yet this network TV tuner chooses to omit some pretty obvious features when it comes to the iOS side of things.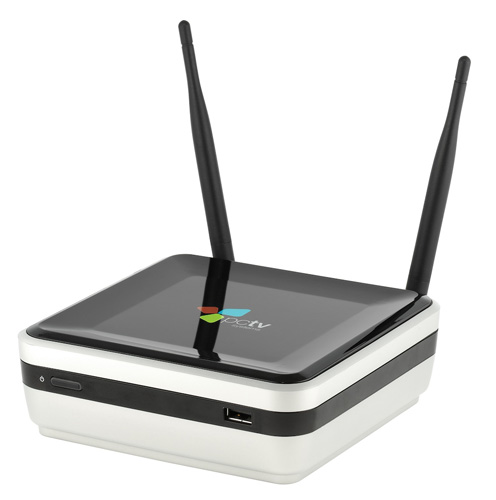 Global vision: PCTV's Broadway 2T
The Broadway is similar to Elgato's Netstream DTT, in that it houses a pair of standard-definition Freeview TV tuners along with an Ethernet interface that allows it to stream the TV signal around your home network. You can even view content remotely over the internet, but more on this feature later.
But, unlike the Netstream, it also provides 802.11n wireless networking and additional inputs for both composite- and s-video. There are USB ports on the front and back too, although these are simply labelled for unspecified 'future use'.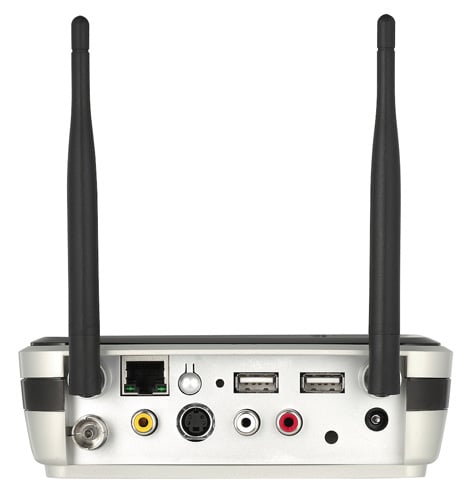 The USB ports have yet to be implemented, but the IR Blaster port has come alive in the latest firmware update
Setting the Broadway 2T up for the first time was pleasantly straightforward. You just need to plug in the mains power supply and TV aerial, and then – just for the initial set-up only – use an Ethernet cable to connect it to your network.
Despite the emphasis on iOS, the Broadway is actually platform-agnostic. It streams the TV signal through a web browser – there's no iOS app at all – so you can just as easily use it with a Mac or PC instead. There's even limited Android support, provided you're running Android 2.2 Froyo or higher and your device browser supports Flash.
The web browser interface is tidy and efficient, and within ten minutes of opening the box I had BBC One playing on my front room TV, BBC Two on my iPad and BBC Three on my laptop PC – all running off a single aerial. Even though its only delivered at 480 x 320 resolution, the video quality was reasonably good, aided by the Broadway 2T's on-the-fly H.264 conversion. When blown up full screen it can be a bit VHS, with fuzzy idents showing at times, but it's OK on the whole.
Indeed, the video ran smoothly over both wired and wireless connections, with no stutters or dropped frames even when I was streaming two different channels to my laptop and my iPad. You can also connect the Broadway to a Sky+ satellite or cable box, although you'll need to use one of its analogue inputs and provide your own adaptor cable for that.