This article is more than 1 year old
RIM BlackBerry Torch 9810
Leading light?
Review The Torch 9810 is the second of RIM's recent hat-trick of BlackBerry devices to hit the shelves. Indeed, you might have heard there are five, but currently only three models will be made available in the UK.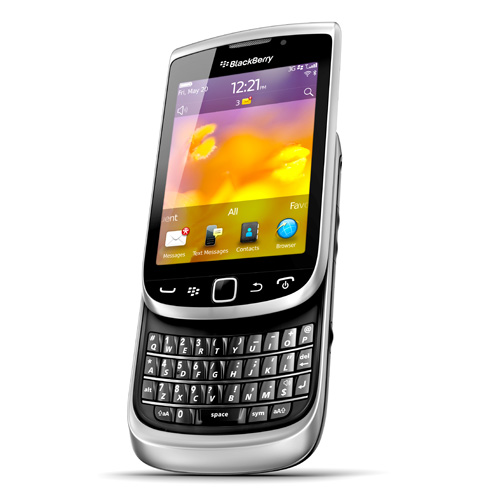 Shining examples? RIM's BlackBerry Torch 9810
The Bold 9900 was a straight-up Qwerty device but this one hides its keyboard in a slide, and the upcoming Torch 9860 will be a full-screen, all-touch model. The 9810 is the follow-up to the Torch 9800 from last year and on the face of it, not a lot's changed.
As is the way with sliders, it's a little on the chunky side at 62 x 111 x 15mm and no lightweight at 161g. It retains the same shape, but the uniform black plastic of the older model has been replaced with a metallic makeover – sleek brushed aluminium around the edges with a ridged, tactile back cover.

Sliderphones always end up being a little bit thicker than most
The 3.2in touch screen dominates the front, and below it is a line of buttons for call start and stop, menu and back, as well as an optical trackpad. Like all recent BlackBerrys you can adjust the sensitivity of the trackpad to suit your own style.
On one side are volume buttons and 3.5mm headphone jack – tut-tut, it's always better to have this on top – and the standard BB programmable 'convenience key' that defaults to camera. On the other side is a micro USB power/sync port with pressure points for screen lock and mute on top.
Besides the cosmetic change, the first serious difference with the 9810 becomes clear when you switch it on. The resolution of the capacitive touch screen has leapt from 480 x 360 to 640 x 480 and while it's not quite razor-esque, it's still eye-catchingly sharp, and much better than its predecessor.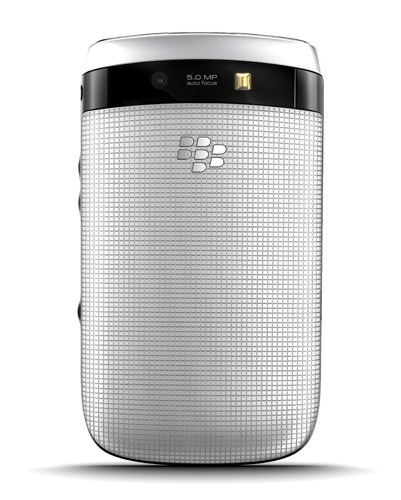 The 5Mp camera also captures 720p video
The screen slides upwards easily with a thumb press to reveal the 35-key Qwerty keyboard. As with its other handsets, RIM has this area well and truly covered and, despite the small size of the keys, their unique angled design makes them exceptionally easy to operate.