ViewSonic is taking aim right at the iPad - and would-be HP TouchPad owners - with a tablet sporting a 9.7in, 4:3 ratio IPS LCD screen.
And, yes, like those fondleslabs this one, the ViewPad 10e, has a 1024 x 768 resolution - the best, we think, for folk who regularly switch from portrait to landscape and back again.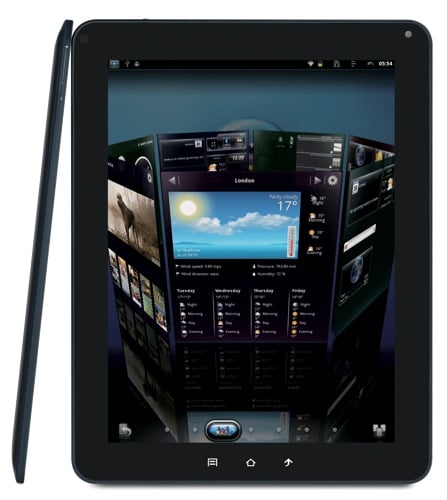 The ViewSonic goes and spoils it by only installing Android 2.3 Gingerbread… Let's hope it's cheap - right now, ViewSonic isn't saying.
The 10e's other attributes include a 1GHz CPU, 4GB of storage, Micro SD card expansion, 2.4GHz 802.11n, Bluetooth 3.0, a 1.3Mp webcam and mini HDMI telly output.
The gadget's 9.1mm thick - come on, ViewSonic, that's no way "paper thin" - and weighs 620g. It'll be out early November. ®