This article is more than 1 year old
Solarcars are hot!
Rules of the road
WSC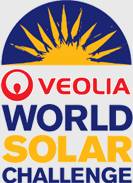 On Sunday 16 October, 39 solarcars will set off from Darwin to race the length of the Australia continent. Three thousand kilometres and four or five days later they can relax when they reach the finishing line in Adelaide.
The Register's Special Project Bureau will be there to cover the 2011 World Solar Challenge, for the adventure mostly, but we also like the purpose of the event, namely to "stimulate research into and development of sustainable transport". Most of all we love the ingenuity and boffinry of the university profs and students who design and race these improbable vehicles.
Solarcar race rules and technical specifications are well-established. There is even a ruling body – the International Solarcar Federation (ISF).
The electric vehicles can have a maximum length of 5m and width of 1.8m – Drivers must sit upright in a cab – "when seated 'road ready' (helmet on, hatch closed), minimum height for driver's eye is 700 mm above the road". Tyres must be roadworthy.
Starting position is determined by speed trials in the lead up to race day. Each solar car must be accompanied by two vehicles, one in the front and one in the rear.
There can be two-to-four drivers, racing for up to four hours at a time, who sit upright in the solarcar cab and must wear helmets. (To keep hydrated in temperatures approaching 50C, the racers have camel packs filled with water, which they can drink hands-free.)
Drivers should weight 80kg in their clothes and helmets. Ballast is provided by the organiser to make up any difference.
The solarcars race along the Stuart Highway, a public road, and must leave plenty of room for cars to overtake. The lead support vehicle continues for a race Observer – who is fed and watered by the team.
Battery watch
At 5pm each day the teams must stop, pull off the road and make camp in the desert. The Observer's main role is to ensure that there is no tampering with the batteries at the end of each day's racing.
Rechargable cells, module or battery packs can be replaced if there is an accident or malfunction. But a time penalty is imposed. Racing starts again at 8am.
Along the 3000km route there are nine compulsory checkpoints. Teams must stop there for 30 minutes, giving them a chance to change drivers and clean the car - important for aerodynamics and for reducing energy consumption. Top teams should hit a couple of checkpoints a day, which means that they are on the road for a maximum of eight hours.
So that's the gist of the rules. How does this affect the design? Take a look at Cambridge University's summary of changes for its 2011 entry, The Endeavour Mk II.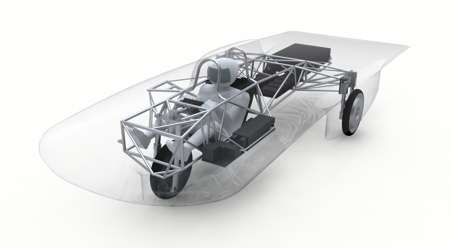 Nice body
This underwent a "substantial redesign, replacing the battery pack, canopy, wheel fairings, wheels and driver controls. These modifications will result in a much more reliable and competitive car for WSC 2011".
The result is a car weighing just 220kg with a top speed of 121 km/h. But other cars are faster – the Dutch Nuon team, four-times race winners, claim a top speed of 145km/h for their 2011 car. And we shall soon find out what Japan's Tokai University, winner in 2009, has come up with.
Later this week we get to meet some of the Solar Challenge teams and we will be watching the speed trials. We also hope to find out a bit more about race tactics.
You can follow us following them at twitter.com/spb. ®