This article is more than 1 year old
Belkin Conserve
Gets you out of a green jam?
Accessory of the Week Like many folk, I tend to leave my TV, Sky box and other AV kit in their low-power standby mode when I retire to my boudoir in the evenings.
However, even standby mode can consume a steady trickle of electricity, and now that the blood-sucking leeches [surely 'energy companies' - Ed] are hitting us with double-digit price rises, I find myself thinking that I should turn everything completely off at night in order to keep my bills under control.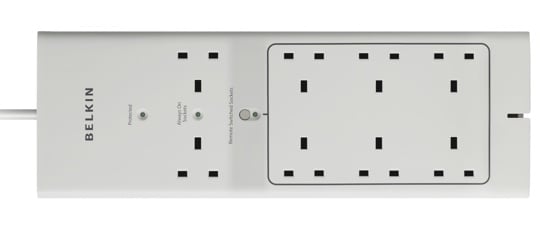 The trouble, of course, is that some gadgets need to be left in standby mode overnight, or when you're away on holiday. You might want your Sky box or DVR to record some programmes, or leave your broadband router running to provide 24/7 internet access.
Now you could just go around plugging and unplugging each device individually in the mornings and evenings, but (a) I can't be bothered and (b) I'm a geek, so I require a much more hi-tech approach than that.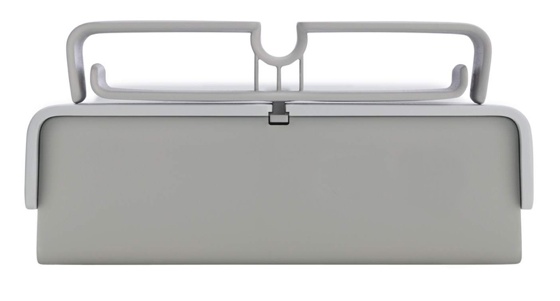 You can get a clip-on cable management widget for the Conserve
The answer duly arrived in the form of Belkin's Conserve Switch. This is a somewhat bulky eight-way power adaptor, with a 2m extension cable and built-in surge protection.
So far, so uninteresting. However, six of those power sockets can be turned completely on or off all at once by using the remote control switch that comes with the device, while the last two sockets are left permanently on for devices that require round-the-clock 'leccy.
The remote control is little more than a big On/Off button, and Belkin provides a wall-mount fitting for it as well, so you can simply hit the switch as you leave the room at night and turn off all your non-essential gadgets in one go.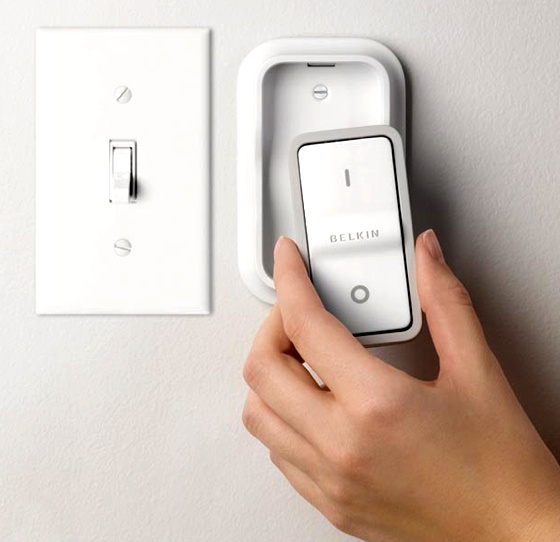 The remote on/off switch comes with a wall mount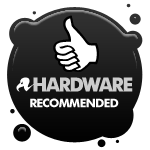 The remote has a range of 20m, so you can also keep it in another room if you prefer – although, like a Wi-Fi network, it may be affected by walls and other obstacles.
True, this isn't the most exciting gadget I've ever played with, but it's practical and useful, and can earn its keep by helping you to save money. ®
Reg Hardware chooses its Accessory of the Week every Friday. Got one in mind you want us to consider? Please let us know
More Accessory of the Week Winners

Altec
Lansing
iMT630
Logitech
AV Stand
Lingo
iMini
DAB/FM
Scosche
BoomCan
mini travel speaker
Panasonic
DMW-LVF1

Belkin Conserve
A practical, money-saving accessory for your hi-tech home.