Doc Brown may have used his tool kit on the car many a time, but the DeLorean from Back to the Future is now going under a different kind of hammer. The time-travelling vehicle is up for auction later this year, wealthy fans of the film series will be excited to know.
While seven cars were used over the course of the trilogy, only three remain. Which makes this one, a model used in Back to the Future III, all the more special.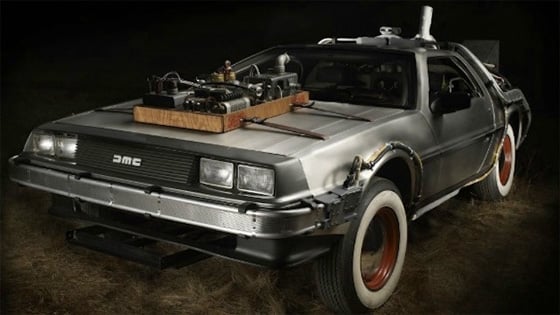 Since it returned from the Wild West of 1885, the DeLorean sat in the San Diego Air & Space museum and later passed into private hands. Now, antiques dealership Profiles in History is presenting the car, along with heaps of other BTTF items in a museum-like experience at Comic-Con 2011.
Fans will be given the chance to be photographed in the famous time machine for $20 each, in order to raise money for Michael J. Fox's Parkinson's Disease charity.
The big boost of funds will come later in the year when the car is put up for auction, with bids expected to reach six figure sums.
Other items up for grabs include the Tales from Space comic, Clock Tower cables, Gray's Almanac and a set of all five types of hoverboards. Now, that's what I'm talking about.
Last month, dozens of fans got their hands - and feet - on a pair of the futuristic Nike sneakers from Back to the Future II. While that auction came and went pretty quickly, this one doesn't land until December, so there's plenty of time to get saving. Who needs Christmas presents when you can have a time machine? ®