And they're off! Day one at the solar races
El Reg pursues early leaders
---
WSC Yesterday, 37 solar cars set off from State Square in Darwin, NT for the start of the 3,000km 2011 World Solar Challenge across the Australian continent. El Reg's Special Projects Bureau was there to wave them off...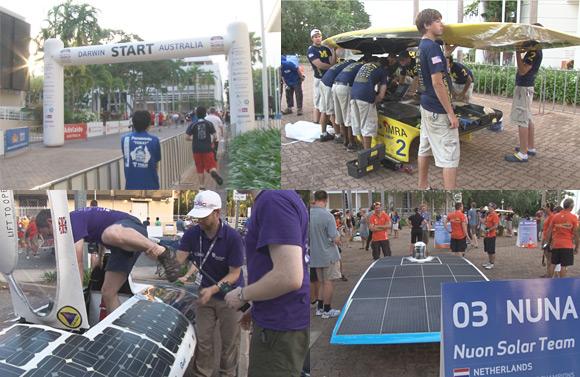 ...and then join the race down the Stuart Highway.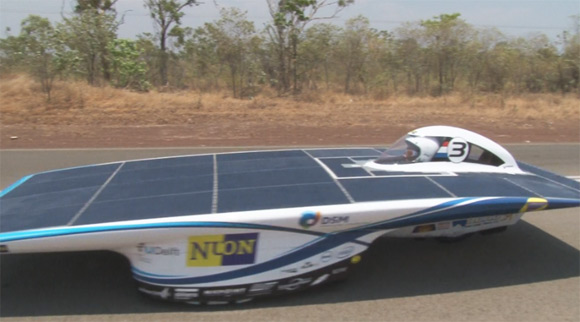 The first compulsory checkpoint was at Katherine, a busy little town 300km south of Darwin.
Race favourites Tokai University of Japan, The University of Michigan from, er, Michigan and Nuon from the Netherlands were already there. The atmosphere was a little frantic.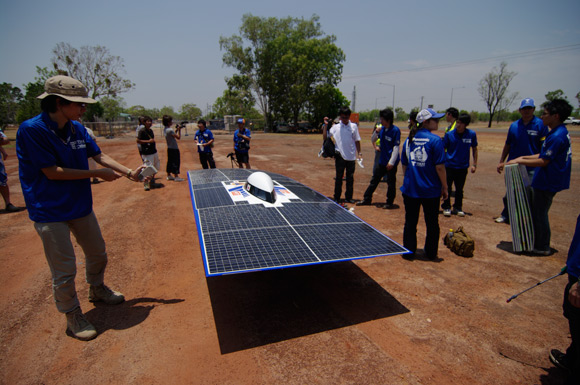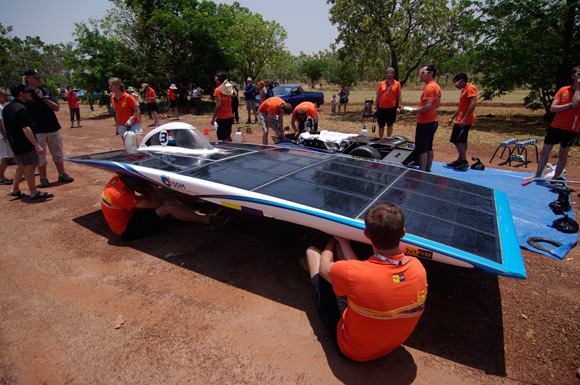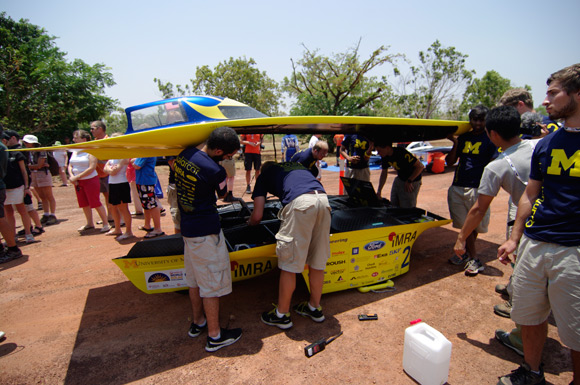 We heard a race organiser ticking off a Nuon rep, for driving in a convoy, making it difficult for Michigan to overtake. We understood what she meant later in the day when it was our turn to overtake a Calgary convoy of five vehicles, the solar car, its two support vhicles, and two trucks filled with people and stuff.
Because they were driving so close together, it was like overtaking two road trains, as we overtook them. Meanwhile... back at Katherine, we decided to wait for our chums from Durham Uni, who qualified 24th in Saturday's speed trials. We waited and waited - and saw another 11 solarcars come and go with no sign of the plucky Brits.
Unfortunately, we had no internet connection - I'll save that rant for later - and so could not check where they were. And the team were not answering their satellite phone.
So we set off once again down the Stuart Highway, driving another 370km to the next checkpoint, at Dunbarra (pop.5), which is in fact a roadhouse with a nice collection of big snakes living in tanks in the dining area, lovely food and pehaps the most expensive diesel in Australia.
Five teams have made their pitch here for the night, some 633km down the road from Darwin.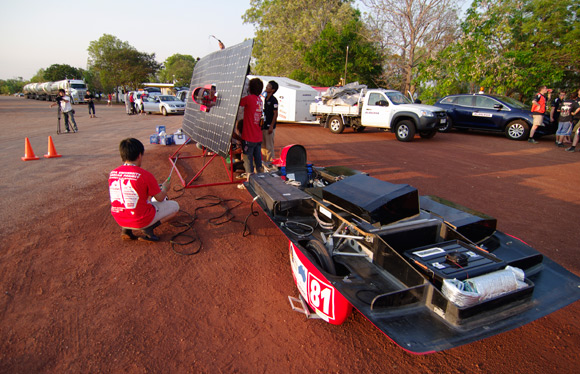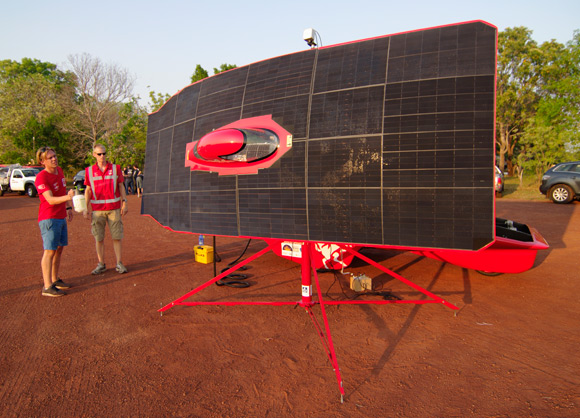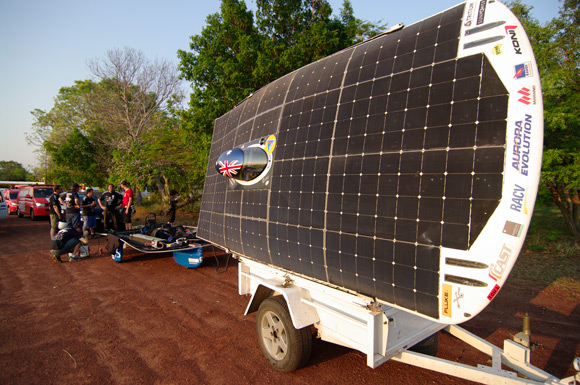 Day 2 kicks off at 8am for the teams, but we set off early to catch up with the leaders, who camped out 70km ahead of us. At the end of Day One just four minutes separated the lead trio. ®
Update Monday, 1.03pm NT time
We saw in the race leaders to the first checkpoint of the day, at Tennant Springs, a hard-bitten mining town, 1000km from Darwin. Tokai had stretched its lead to ten minutes, with Nuon and Michigan separated by a couple of minutes. We learned that Durham, along with a fairly large pack, had made it to Katherine by the end of the first day. We'll attempt to contact them later today by satellite phone or, probably more effectively out here, carrier pigeon.
Similar topics
Broader topics