This article is more than 1 year old
iPhone 4S: Our *hit list
Hype swipe gripe
Apple's new phone, and OS, is out and positively reviewed by our colleagues at Reg Hardware, but we're also hearing about some less-popular features and omissions worthy of attention.
It's only been on the market a few days, but the new tracking feature of iOS 5 has already broken up one marriage, and threatens friendships of all types. Then there's Siri blabbing your pet name to all and sundry, and you discover you can't explain yourself 'cos of a dodgy microphone and your favourite apps won't work 'cos the phone has decided to delete its cache without asking. But at least you can get a mobile signal, so it's not all bad.
The new antenna design in the iPhone 4S is, by all accounts, working perfectly, with none of the complaints that plagued the launch of the iPhone 4. Using multiple antennas is common practice these days, and one that Apple has appropriately embraced.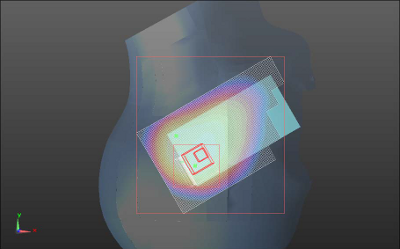 The radiation pattern from the new iPhone antenna, on O2, in London, held in the right
hand, while standing on one's head.
Voice response application Siri is proving popular, apparently she has attitude and character. But if you like your machines subservient then take care, as should you ask Siri to address you as "Master" or (perhaps worse) "Tarl Cabot", then be aware that the little minx will slip your selected moniker into your vCards to be sent out next time you exchange details with a work colleague.
But that's nothing compared to the trouble Find My Friends can cause: one happy divorcee-to-be installed the feature on his wife's iPhone and discovered she was playing away from home. But we've seen that before; what's new about Find My Friends is that it will tell you when all your mates are gathered together for a beer and didn't invite you. Apple thinks you might like to drop by, but as Gizmodo points out, there's probably a reason you weren't invited and that's just going to lead to a lot of embarrassing silences.
But silence is what one should expect if one is called from one of the unlucky iPhone 4S buyers who got a microphone with dodgy software, which disconnects it every time they make a call. Such users need to switch to speakerphone to be heard, until they can get back to the Apple store for a free exchange, or they could use iMessage: as long as their message isn't particularly important.
iMessage is Apple's answer to BlackBerry Messenger, and automatically kicks in when a user tries to send an SMS to a contact who is logged onto the service (with their Apple ID). But having decided that a particular contact can use iMessage, the iPhone proves very reluctant to send them SMS messages in future – saving the user money, which is nice, but if the contact isn't logged into iMessage anymore, then the message just disappears into the ether, which is less nice.
SMS is a store-and-forward system; messages are queued until the recipient is available. iMessage is a chat system, so only works when the recipient is logged in. But it seems that the iPhone often fails to notice a user has disappeared, and instead routes the message to /dev/null.
Which is also what's happening to files that applications leave lying around in the cache, which used to be a perfectly sensible place to put things one didn't want synchronised with the cloud. Now it is a volatile location that can be emptied without notice.
With iCloud being integrated into iOS 5, developers are supposed to put everything into the application's own directory, to be backed up to the Cupertino cloud automatically. But store too much stuff there and Apple will send you a nasty letter suggesting you use the cache instead as it doesn't get backed up. But the cache can be deleted at any time, without warning, so if you've an app with lots of data then there's nowhere left to put it.
That's what's happened to the popular Instapaper app, which downloads the content of web pages for reading offline - on a plane, say. Instapaper can't store the data in a directory as there's too much of it, and it can't put it in the cache and risk having it cleared at takeoff, so it has nowhere left to go.
Marco Arment, developer of Instapaper, is calling for a new area of storage to be created for such applications. He fears the cache issue could really annoy his customers who will blame his software for falling down when it's not something he can prevent.
None of these issues is really a big deal, and the iPhone 4S seems like a nice enough piece of kit - the Reg Hardware chaps gave it a 90 per cent rating - but nothing in this world is perfect, not since the death of Steve Jobs anyway. ®