This article is more than 1 year old
Apple iPhone 4S
Enough of an upgrade?
Review Apple's design language is easily recognisable: clear glass or plastic that's spray-painted from the inside, a frequent use of aluminium, stainless steel and any colour so long as it's white or black. But the new iPhone takes this familiarity further, by making the iPhone 4S almost identical to last year's iPhone 4.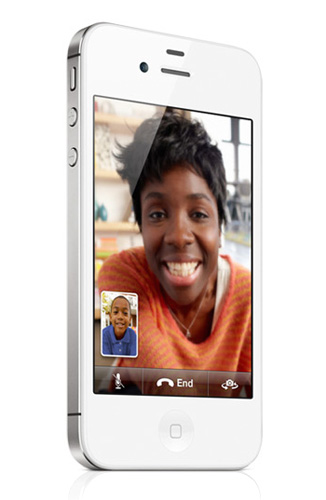 Apple's iPhone 4S: external tweaks are subtle, the main changes are internal
Of course, it's not the first time this has happened – the 3G was followed by the matching 3GS. But for the millions who had been eagerly anticipating an iPhone 5 since, ooh, June this year, it came as a big disappointment. So, was that disappointment justified or should you upgrade without hesitation? Read on.
The cosmetic differences are few so you won't need to hear much about the iPhone 4S's design. It's the same slim, solid and classy machine with components precision-tooled to the micron, not the millimetre, and the same buttons as every iPhone: a home button, volume, ringer and power buttons.

Some older cases might not fit due to a slight shift of the buttons
One change is the position of the black lines on the steel band that edges the phone. Those black lines are functional, and are indicative of a whole new antenna. This aims to address the dropped calls and spotty signal of last year's model. Not everyone suffered from a poor signal but if you did, then you'll be pleased to hear the new set-up works splendidly, giving the iPhone something which performs like one of the strongest antennas around.
So it reliably makes and receives calls – hurrah! Signal strength and battery life, the bare minimum for a phone, are both strong with clear voice quality. Daily charges are still recommended but it won't need a lie-down by lunchtime, unlike some smarties. So what else is new?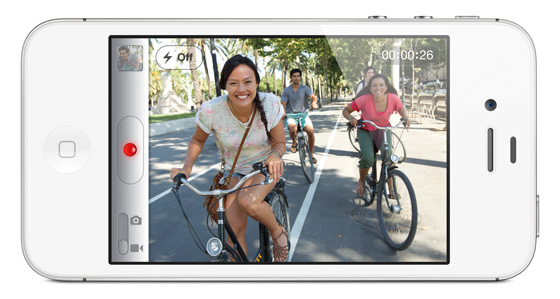 The camera has been overhauled optically and captures stills at 8Mp
The only other cosmetic alteration is situation of the volume buttons and ringer switch. They've also moved just enough to mean that some cases, including early editions of Apple's own bumper, won't fit. The buttons match the positions on the Verizon iPhone 4 sold in the US and newer bumpers are designed for both versions. But if you're planning to recycle last year's case, depending on when you bought it, it may not fit.