Sony BDP-SX1 portable Blu-ray player
Take your discs out for a spin
---
Review Just as DVD players inevitably shrank to become portable, so have the Blu-ray successors. Whether this actually makes difference to you depends on how many Blu-ray discs you have and how much you might want to watch them away from home.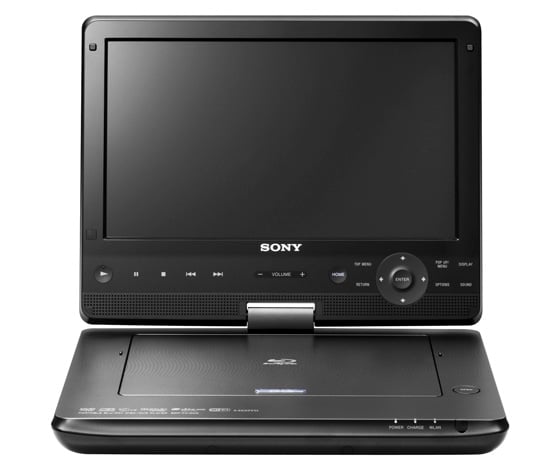 Worth the disc? Sony's BDP-SX1
The BDP-SX1 is not the first portable Blu-ray player but it is the first by Sony. It looks like a bloated netbook in that it's not very wide but fairly chunky. The feel is much sturdier than the often cheap and flimsy DVD portables, though with that comes a hefty weight – more than 1.5kg.
Its 10.1in LCD screen has a 180 degree swivel and hinge movement, turning it into a rather fat tablet if you want to use it that way. At 1024 x 600 pixels, the display is less than basic HD resolution, not that you'd really notice much difference at this scale.
Arguably, the benefit of Blu-ray support comes from the HDMI output for full 1080p HD so you can use it as a living room player, or attach it easily to a TV at a friend's house or a hotel. The downsides are that when spinning discs it's quite noisy and it won't play 3D Blu-ray films, if you were hoping to view them on any compatible TVs.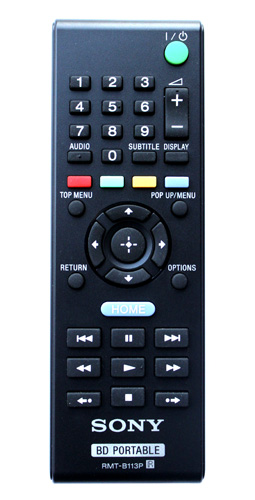 A pretty much full-sized remote control for living room use
Like any BD player it also handles DVDs (with upscaling) and CDs. There's a USB port for flash memory and portable hard disks; it handles most of the usual digital audio and video formats very effectively, as well as JPEG images.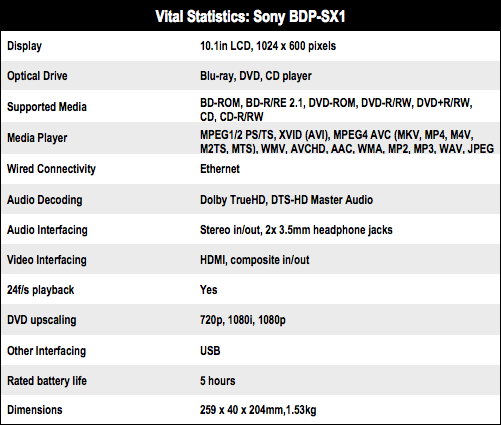 Similar topics
Narrower topics