RIAA-led mob threatens innovation, Senator warns
Content industry using 'cluster bomb' on tech sector
Web 2.0 Summit Attempts by the content industry to pass legislation like the Protect IP Act are the greatest threat to technology innovation, a senior US Senator told delegates at the Web 2.0 summit in San Francisco.
Ron Wyden, the senior Democratic senator for Oregon, was scathing in his criticism of organizations such as the RIAA for their role in crafting the legislation, and their spending to support politicians who back it. He said that the act attacked some of the fundamental principles of the internet and he was happy to have placed a public hold on the legislation to stop it becoming law.
"Social media needs to understand what the threat is, the threat to innovation of some of these policies," he said. "We're going to have to fight back. This is a question of whether the content sector can use the government as club to go after the innovation sector and everything it represents."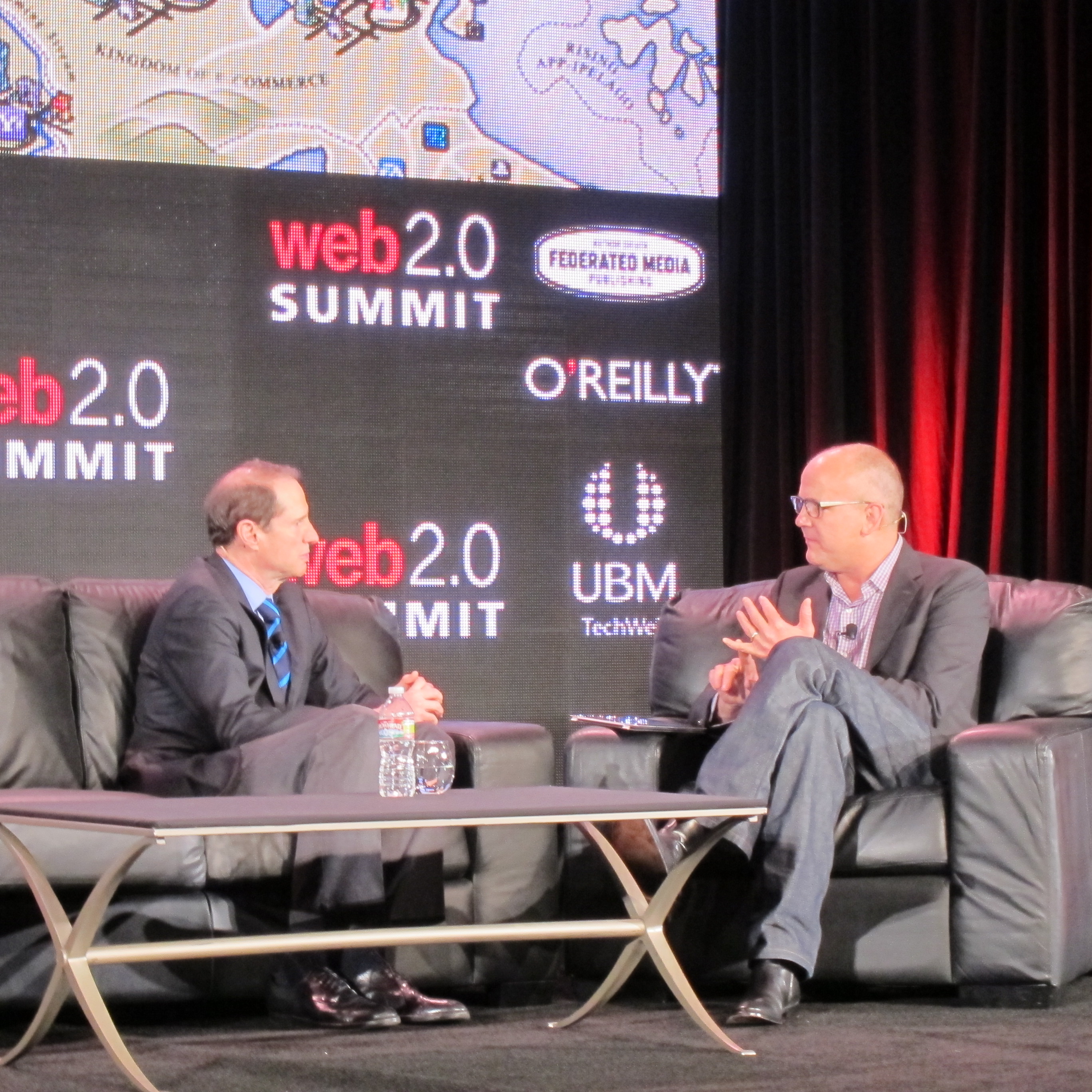 The RIAA and its cohort are trying to strangle innovation, Senator Wyden (left) warned
Protect IP would allow the seizure of domains, he explained, and would effectively cede authority over the internet to private companies. It may damage hyperlinking and could also have a harmful effect on cybersecurity as well. Intellectual property must be defended, but not at the cost currently proposed.
"This is a cluster bomb where you should be going in with a laser, and the collateral damage to innovation and freedom is huge," he said.
Wyden was also scathing about the Patriot Act, pointing out that there were in fact two forms of the legislation, the public law and the interpretation of it by government - the latter being secret. He said that if the American people could see what the secret interpretation was they would be surprised and angry. He said he would love to lay out the way the act was being used, but was bound by secrecy rules. The New York Times is currently suing the government for refusing to disclose information on the Patriot Act.
The main problem with Washington, he said, was money. The US Supreme Court's Citizens United verdict, which allows unlimited campaign contributions by corporations, was enormous and moving the country away from democracy.
"Citizens United basically took the doors off the democratic process. The idea that powerful special interests, across the board, doesn't even have to identify itself when spending these huge sums is a moral blot." ®