Google Analytics goes with the flow
New visualization tools for web site operators
---
Web 2.0 Summit Google is adding a visualization tool to its analytics stream that gives website operators a more graphical representation of who is visiting their pages.
Speaking at the Web 2.0 Summit in San Francisco Susan Wojcicki, senior vice president of advertising for Google, showed off the first two tools based around the visualization design: visitor flow and goal flow. They will be rolled out in the next few weeks.
"Google analytics flow is going to offer a lot more ability to understand your site much better, and dive into specific sections," she said. "You can add custom variables, can change and sort views and see customers moving across the site."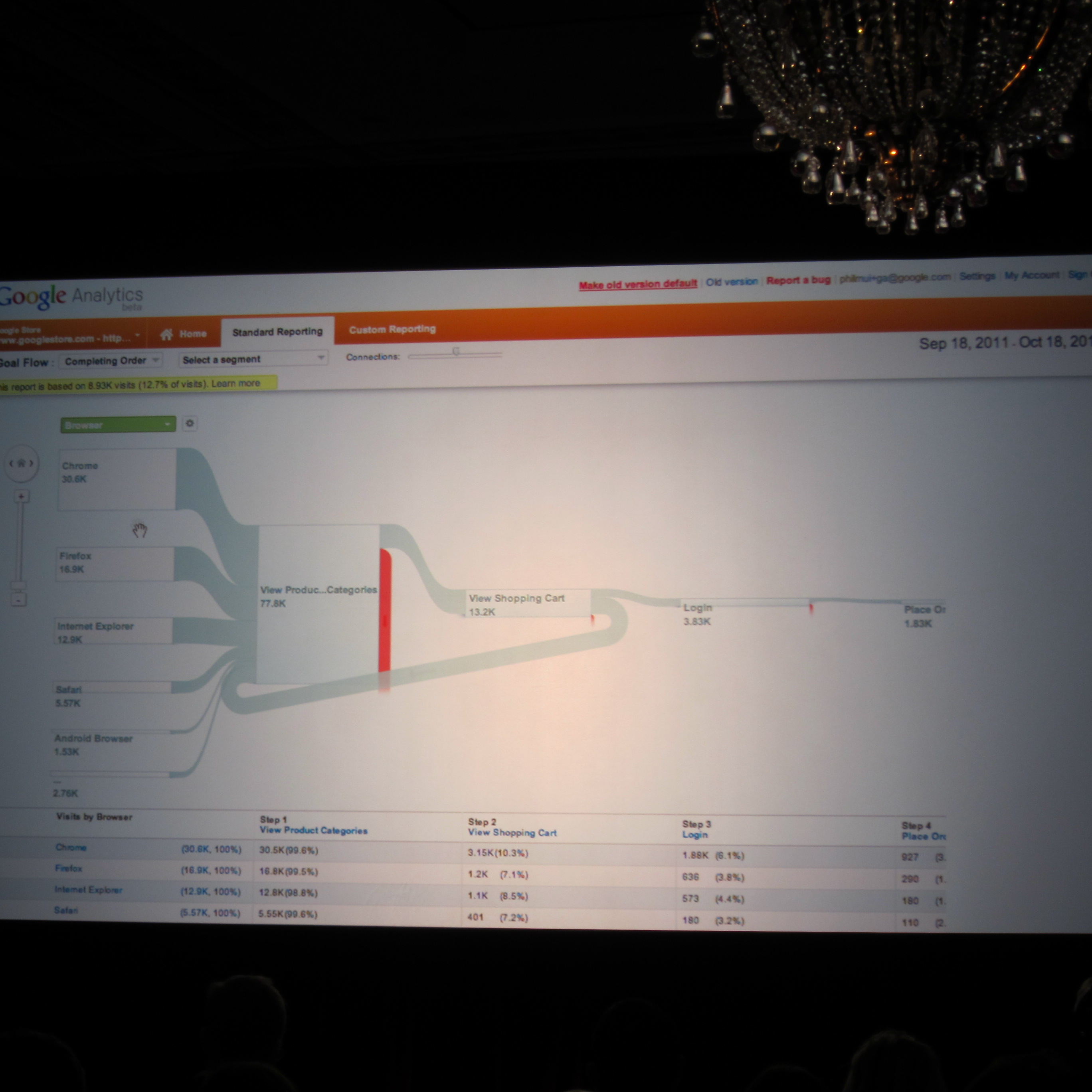 Google's new visualisation tools were modeled on 19th century designs
Visitor flow maps out where site viewers are coming from and at what point they dropped off the site, with more detailed statistics available by hovering a mouse over the relevant part of the visualization field. Visitors are clustered into nodes by a site algorithm but that data can be examined in better detail to identify key traffic driving sites.
The goal flow view allows the operator to add information that they want to know as "goals," such as browser type or traffic source, and then maps visitor traffic based on how they interacted with those goals. The tool should allow administrators to reorganize their sites so as to get important pages in front of viewers more effectively.
The idea for the visualization tool was sparked by the 19th century French civil engineer Charles Joseph Minard, who used a similar technique to visualize French troop losses on Napoleon's ill-fated attack on Russia and subsequent retreat. Minard's work is widely considered to be the inspiration for modern data visualization techniques. ®