This article is more than 1 year old
Another World 20th Anniversary Edition
Poly gone?
Another World, another era
Unfortunately, the port onto the iDevices only exacerbates the already exacting challenge. There's little to choose between new touchscreen controls and the optional on-screen gamepad configuration - both lacking the responsiveness required by the game's 20-year-old pixel-width collision system.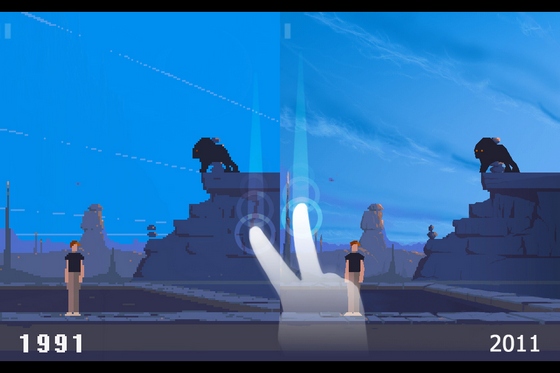 The graphics have been tweaked a little, 20 year on
So while it's theoretically possible to complete the game in around an hour, even seasoned players familiar with its puzzles will find themselves dying at least a dozen times.
New players may also be deterred by the game's arbitrary checkpointing, which often compounds the difficulty by forcing you to replay several sections leading up to the point of death. It's a system that betrays Another World as a game of yesteryear, one whose punitive gameplay will be alien to many younger gamers mollycoddled by today's more forgiving, casual fare.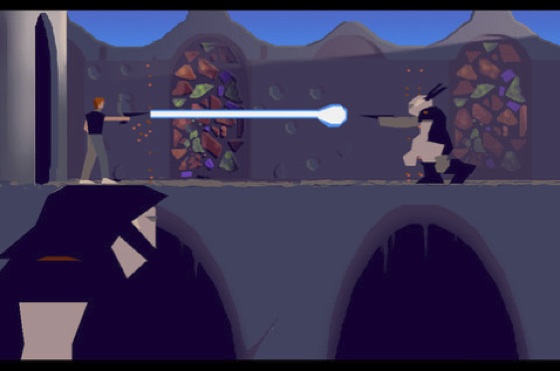 Your blaster is your friend. Most of the time. Some of the time.
The game may also struggle to attract a new audience through its visuals. It remains striking, thanks to its minimalist palette and rotoscope animations, but it's a shame the developers opted for minor tweaks rather than a complete graphical overhaul.
A few additions to background planes, brighter visuals and a dash of anti-aliasing mean Another World has never looked as good as it does on a "retina" screen, but it still looks decidedly geriatric beside modern iOS titles, such as Infinity Blade and Dead Space.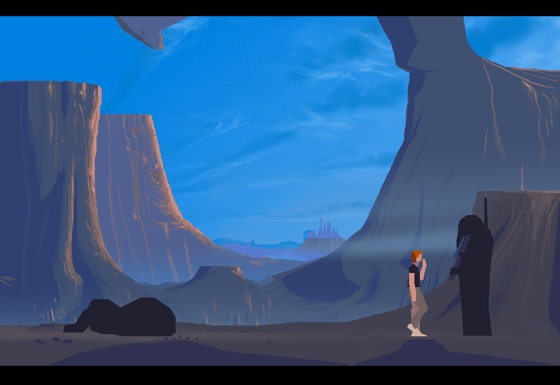 Can I have my face back, please?
And the graphical tweaks do little to justify the £3 price tag, especially given that most retro gamers will already have access to the original through emulators.
But whether you're visiting Another World for the first or one hundredth time, Eric Chahi's classic platform-puzzler remains a truly beguiling experience. ®
iGamer covers the best in mobile gaming, from Android to iPad, every other Wednesday. If you think there's a great game we really should cover, please let us know.

Reg Rating 70%
Price £2.99
Download iPad/iPhone