Review Back in the old days, you knew where you were a Dell business laptop. Heave it out of the box and you'd be rewarded with a giant, hot-running thing with the aesthetic appeal of a pile-up on the M40.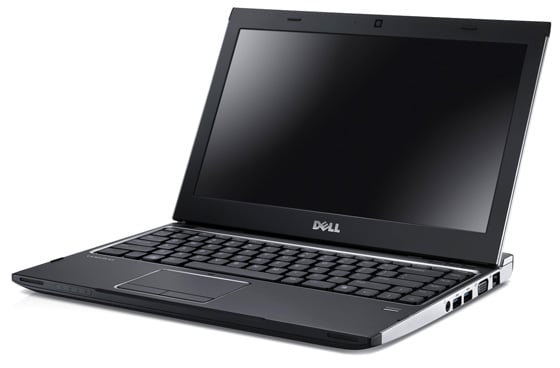 Dell's Vostro V131 looks the business and with the Celeron CPU option can be bought on the cheap
These days, people expect rather more. With the likes of the Apple MacBook Air starting at under £900, it seems only fair that Windows users are catered for with a series of laptops that look the business, and, strange as it is to say, Dell's recent machines certainly do that.
The Vostro notebook's design really is a very nice piece of design – indeed, a harsher critic might describe it as "surprisingly" nice. Folded shut it's a shade under 20mm high, and the back of the screen is finished in reassuring Inspiron metallic grey. The screen doesn't hinge from the back edge, instead starting about half an inch from the back of the machine. The overall impression is one of sleek, understated, tidy design; this certainly isn't a laptop travelling sales reps will be embarrassed to pull from their bags.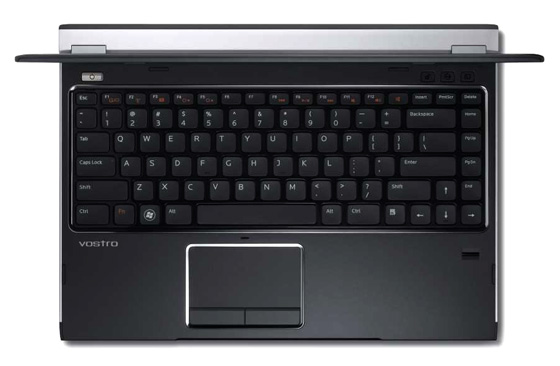 Functional keyboard, but no trackpad scrolling feature
Flip up the 13.3in screen and there's another pleasant surprise: no shiny, reflective glossy panel. Instead, it's a pleasingly old-school matte finish, and a decent resolution of 1366 x 768. Viewing angles are good, although neither this nor size of the screen lend themselves to crowding lots of people around.
The chiclet keyboard is very solid, with the Function keys doing double-duty as system shortcuts such as media playback, controlling screen brightness, and turning the trackpad on and off to avoid unwanted inputs during typing. The only niggle on my review unit was the spacebar, which developed a deeply annoying squeak as soon as I started using it. A minor – but potentially very useful – highlight is the keyboard backlighting.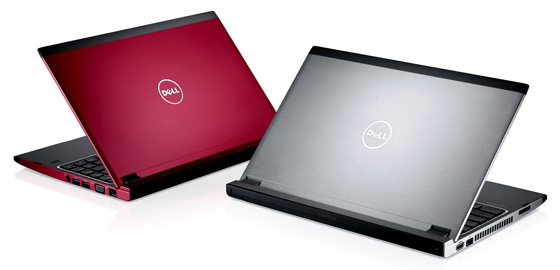 Two USB 3.0 ports are on-board and there's a mobile Sim slot too
The off-centre trackpad is a decent one. Given that the Vostro V131 starts at a frankly silly £360, it's nice to find solid, non-clicky mouse-buttons more akin to the high-quality fare you'd expect on a ThinkPad. The only minor quibble is the lack of a scrolling stripe on the side. Windows users might be able to live without pointless additions such as pinch-to-zoom on their trackpads, but a bit of help with scrolling would be appreciated. There's a well hidden fingerprint reader on the right-hand side too.