BBC merchandise cash cow Top Gear did not libel e-car maker Tesla, the English High Court ruled this week.
In March, Tesla sued Top Gear over Jeremy Clarkson's 2008 coverage of the Tesla Roadster. The presenter said on air at the time that the e-car would run out of power after just 55 miles, well below Tesla's claimed 200-mile range.
That was a deliberate misrepresentation of the truth, Tesla alleged, and one repeated frequently since the original airing, in repeat broadcasts and on DVD releases.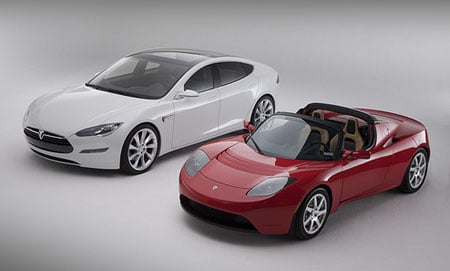 However, High Court judge Mr Justice Tugendhat was not convinced.
"There is a contrast between the style of driving and the nature of the [Top Gear] track as compared with the conditions on a public road," he said on Wednesday.
"[This is] so great that no reasonable person could understand that the performance on the track is capable of a direct comparison with a public road.
He summed up: "In my judgment, the words complained of are wholly incapable of conveying any meaning at all to the effect that [Top Gear] misled anyone."
The judge then rejected Tesla's libel claim. He will announce his judgement on the e-car company's parallel claim of malicious falsehood in the coming weeks.
"..." said the Stig. ®
Similar topics