IP Expo Steve Wozniak gave a pitch at IP Expo yesterday in which he spoke about the early days at Apple, taking risks in technology, and Fusion-io, his latest gig.
Woz is now chief scientist at PCIe flash supplier Fusion-io, and one of its chief marketing attractions. Like all successful tech people who have broken a mould, he said it was essential to take risks and try new things. He said that despite the fact that many people fail, you have to be ready to attempt to write your own rules instead of following someone else's.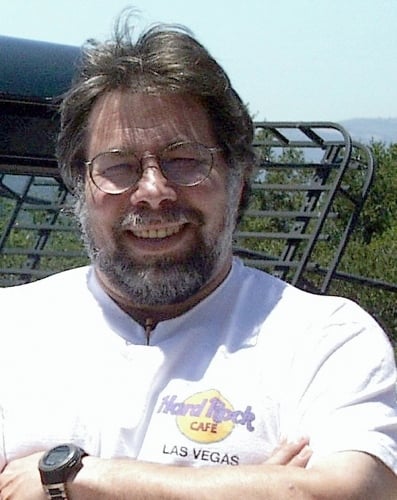 Steve Wozniak – Apple co-founder and Fusion-io chief scientist.
This is, of course, true, but it's meaningless as you never know whether your own risk-taking is going to work or not. Every risk is a gamble and naturally wildly successful people always say that one has to gamble. They're a self-selecting bunch whose risks have paid off.
The rest of us might just say they were lucky and their success, witness Apple, could have happened to tens of thousands of other people. Serendipity meant Steve Jobs met Steve Wozniak and they did what they did, not that they had much to lose.
Great, but don't tell your own kids to drop out of college, go to an ashram and follow their every dream. Few travellers emerge billionaires and millionaires, very few. What happens to special people doesn't happen to everyone; that's why they are special.
For Fusion-io, Wozniak is pure golden star dust. Imagine being a shall we-shan't we potential corporate Fusion-io customer and the account rep gets to wheel in Woz... wow! A living computer industry and nerd legend, right in the room with you.
Woz has that extra-special tech glamour. Relatively unspoiled by it all he still seems to have that child-like glee for neat technology many of us share.
Fusion-io has netted itself a great evangelist and the rest of us can enjoy Woz clean and pure, with no bullying executives or other unpleasant PC industry shenanigans to spoil our experience of the wizard that's Woz. Magic. ®