Ten... small screen HD TVs
Bed and breakfast
---
Philips 22PFL3405H

With a rose-coloured undercarriage, this slimline Freeview TV makes a colourful change from the shiny gloom of its peers. But while it appears classy, it's missing some basic niceties.
There's only a single HDMI input, which could cause headaches if you want to hook-up a set top box and games system, and the side-mounted USB restricts playback to MP3s and JPEGs.
Still, the edge-lit LED 1366 x 768 panel offers punchy hues and high contrast – the brand quotes 150,000:1. 

On the plus side, audio fidelity is high. Philips proprietary Invisible Sound post processing tech makes the most of its modest 3W audio output.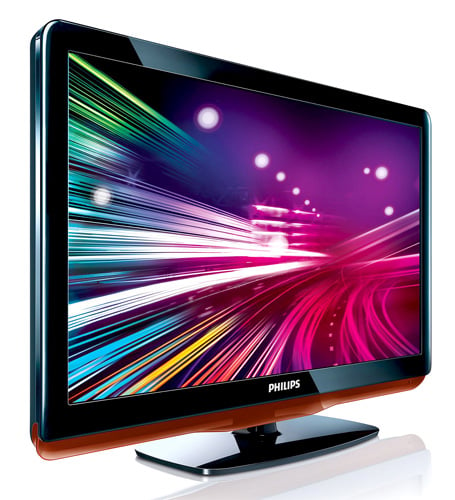 Reg Rating 75%
Price £250
More info Philips
Samsung LE26D450

Viewed front-on, this 26in 'Crystal Design' Samsung is as pretty as a picture. Unfortunately, it's less svelte when spied from the side, thanks to the old school CCFL backlight. Not that this impacts picture quality.
Standard Freeview looks fine on its 720p (1366 x 768) panel; motion resolution is low but pictures are bright and impactful. 
The TV's USB media reader is also a cut above average, with AVI, MKV, WMV, MOV and MPEG file support.
MP3s play with album art when it's provided. The audio output is rated at just 2 x 5W but the set sounds louder, just the job for a kitchen or kids' bedroom.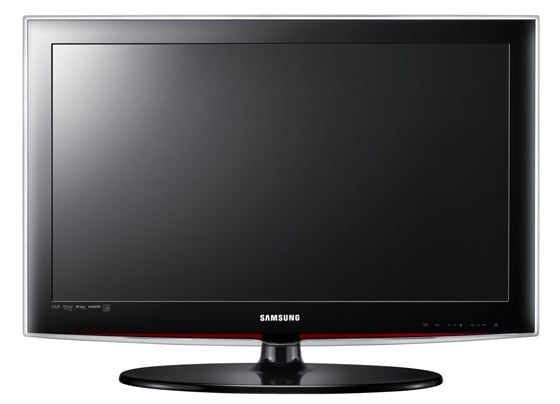 Reg Rating 75%
Price £280
More info Samsung